Let's write my diary. Day 46. Today we have to say goodbye to you.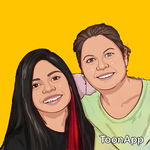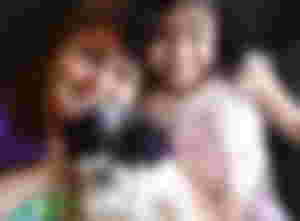 12 years ago this beautiful dog, my daughter's pet, came into our lives.
She arrived very small and placed in our hearts, unfortunately this morning she left us.
He died on his cushion that he has in my room. The truth is that last night I did not find relief anywhere. I lay her down on her cushion and from there to get up, I lay her down on a towel on the floor and from there she moved and got under the bed. This morning she was lying across the room, motionless and stiff and with a little urine under her.
He hadn't been able to eat for 2 weeks since we realized that his teeth were falling out and that surely caused him a lot of pain when biting. So everything I made for him to eat was crushed and left as a porridge to be able to absorb it with a syringe and feed him.
I was very worried about his situation since he swayed to the sides as if from weakness. She ate only if the food was prepared that way, otherwise she would smell it and not eat it.
Although we made every effort to save her, deep down I knew that she could cause a heart attack due to her condition. So this morning he left us to go to heaven.
Wherever you are, my dear little angel, may my gratitude reach you so that you know that I love you. A pure love like yours I don't know where I will find it again, your fidelity was unique. But rest assured that I loved you in the same amount.