Let's write my diary. Day 25. Visit my mom with the aunts.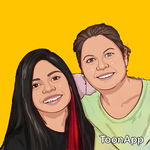 Hi friends. Yesterday when I sat down to write to make my publication the electricity went out for 3 hours, so when he came back it was already late and I was very sleepy.
This Sunday as usual I went to church. It was a blessed day since we were able to fulfill our Mana del Cielo program, which is to be able to deliver lunches to visitors and members of the church and to the entire community that comes to look for some food to eat.
Today Monday is a holiday in my country since Carnival is celebrated, today and tomorrow Tuesday. Today I went with my aunts to visit my mom very early, but she still doesn't want to talk to anyone and prefers to sleep. Also, last night I didn't have a very good night.
I'm always glad to see my aunts, we talk about good times. Today we remember when one of my aunts rented a bus to go to the beach and spend a whole week there.
How good it feels to sit back and reminisce about the good times.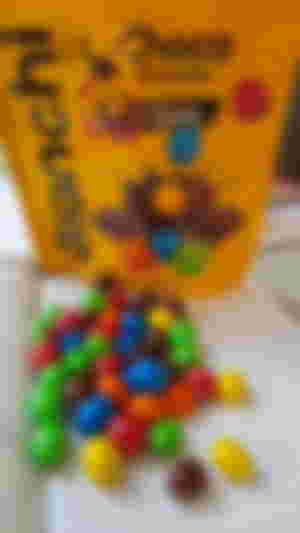 In the afternoon my daughter surprised me with this gift, she went to the mini market and bought me Bianchi. I love these chocolate covered peanuts. They are not hard, they are soft when biting.
They cost 10 bs., that is, 2 dollars and it pays off a lot because I share it with my daughters.
Well, there wasn't much to talk about. Tomorrow will be another day and I hope it comes full of your topics to share.