Let's write my diary. Day 23. An unusual birthday.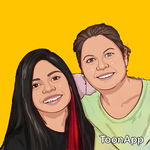 Four years ago a new pet appeared at my sister's house, she already had 2 cats and a dog, a Golden Retriever.
But this arrival was very unusual because it is not the typical gift of a cute pet or that was born from a litter of a dog that was in the house, no.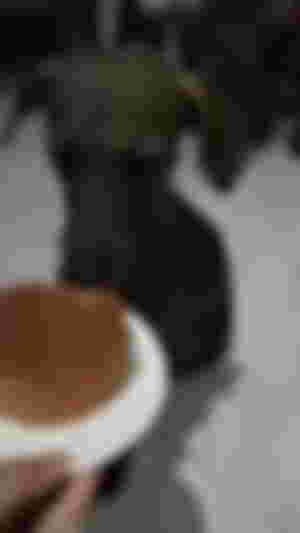 This beautiful black girl arrived by chance, one day we heard that a puppy was run over in front of our house. My sister saw her when she looked out the window and thought that they had left her dead at once.
The next day my sister was going to work when she was curious about the dog and looked at her, lying on the sidewalk. Her astonishment was great when she saw that she moved her head and looked at her, she was alive !!
Immediately my sister called my daughter and asked her to help her bring her to the garage of the house, with a piece of cardboard they found they made the stretcher since she could not walk.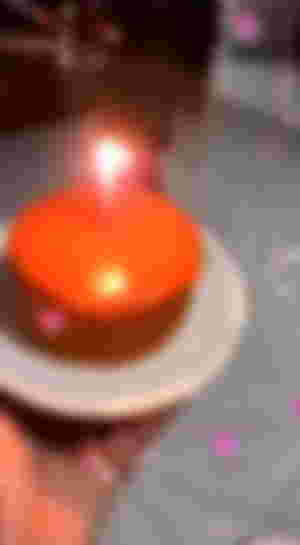 He gave him water and some food. The dog had been hit on her back legs so it hurt when she moved or tried to walk. So the days passed and it was thought that some association could adopt it, but no one was found to take charge of it.
From there my sister knew that they were not going to be able to adopt her so she has decided to stay with her. She is already walking, although she has her legs back and her hips a little off.
And so every year my sister celebrates her new birth. The miracle of having been saved from the fury of that person he managed and that he had no compassion for her.
Today they sang her birthday and gave her a cake to eat by herself.
The back room of the cake: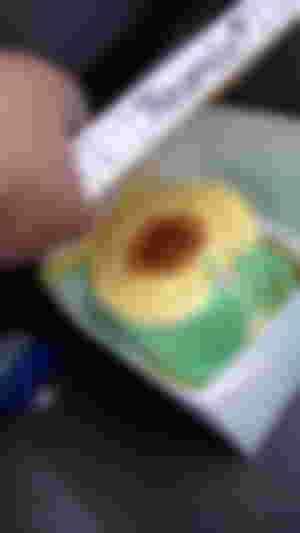 This is the cake they gave to my sister's pet. My niece makes cakes for sale and her husband was taking this cake to deliver it, but the car was hit and the cake was damaged in such a way that it could not be delivered to the client.
So it was taken to celebrate the dog's birthday. Thank God the damage to the car was not very serious, just a dent.