Let's write my diary. Day 20 - Call, visit and old friends.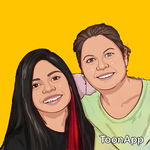 Hi friends. Yesterday I couldn't write my diary sheet, so today it will be double haha. No, but I did receive two pleasant surprises, one by phone and one in person.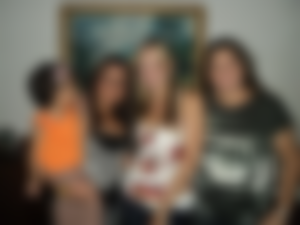 Today I received the pleasant surprise of a call from a young friend who had not heard from her for many months.
Like many Venezuelans, she migrated to Chile about 5 years ago and had not heard from her for a long time. Today, her call made my day.
She was my son's girlfriend and I adopted her as a daughter, since she loved us as her family, but unfortunately the relationship did not go well and they had to break up.
She is happily married to a husband who appreciates her very much and has two girls, and says she doesn't want anything more with my son. But with us he wants to continue having that relationship of friendship and familiarity.
As long as we don't create problems with the husband, I'm glad that's the case. I love her very much and my daughter made her her comadre giving her daughter to be baptized.
I appreciate your call and your friendship and I wish you all the best as part of my family that you already are.
The other good news today was the visit of a friend of my ex-husband who was the husband of my best friend in her teenage years.
When we met, the 4 of us were friends and we got along very well, then she got married and I got married and we got lost a bit. After a while I found out about their separation and divorce and I couldn't believe it.
They were pure love and they always looked good as a couple and they didn't have important things to discuss, that's why I miss their separation a lot.
He got married again to another woman, they say she was older than him and she never remarried. She was still alone with her 2 children and from time to time I ran into her at the supermarket and we talked.
He tells me that she is still in Venezuela, she hasn't left, and that from time to time he hears from her. We remember the time between my husband and him they made the cradle for their first daughter, a rocking cradle.
He tells me that he still has that crib and that it was used by the entire generation of his family. He keeps it like a treasure and it is still in good condition.
How pleasant it was to remember my friend through her ex-husband, it brought back pleasant memories.
Life is about that, about the good moments and forgetting or overcoming the not so good ones as learning. That is what the university of life is all about.