Let's write my diary. Day 19 - Fever Saturday night ?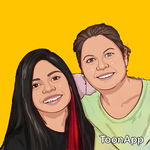 Hello friends, today is Saturday and a couple of days ago I made a publication for a challenge on the Blurt social network, where we had to dedicate a song to someone for the day of Love and Friendship.
I saw the movie in a continuous cinema that opened from 11 in the morning and that was when the students took advantage of going to see their favorite movies.
Mind you, I never sneaked out of a class to go to the movies no matter how much I wanted to see the movie. I also saw Grease, Vaselina with my class friends.
This movie starred John Travolta and Karen-Lynn Gorney and was about a boy who made fun of women and didn't want to have anything serious with any of them, but this girl didn't want anything at stake and knew that he was very picky. But love came to them and they fell in love. So is Cupid.
One of the musical groups that I usually listen to the most is the Bee Gees, I love them, I love their music, all of them. Unfortunately, 2 of them have already died and only the older Barry, Maurice and Robin have died and for that reason the group no longer exists.
His songs are very romantic and I've been listening to them since I was 10 years old, when my brother listened to them and then I started listening to them. Many of his themes were featured in many movies.
Today is Saturday, tell me: what do you do on Saturday nights? Do they go to the cinema? Are you going to dance? Or do they just stay in bed to watch TV? Tell me, what do you do?