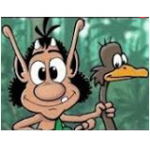 Following a solid breakout of the previous all time high set at around $20,000 during December of 2017, Bitcoin has soared already a remarkable 70% in a timespan of only 18 days. As of 3rd of January 2021, exactly 12 years on since Satoshi Nakamoto has mined the genesis block (aka block zero) Bitcoin is going through one of its most prosperous time, in times of high degree of uncertainty driven by the ongoing financial crisis.
On the day Bitcoin is celebrating its 12th Birthday, the price action has rose to mark yet another remarkable highs with the following notable all time highs against currencies:

USD pair has noted a high of $34,775

Euro €27,150

GBP £25,500

JPY ¥3,600,000

AUD $45,000

Yesterday's price action from 2nd of January 2021 has seen Bitcoin test the $29,900 price marks couple of times with a slight selling pressure built up around the zone, with a clear breakout following around midday seeing Bitcoin break the resistance and soar right over $32,000 within a matter of hours, along with many short positions being liquidated.

The opening of a day marking 12th Birthday of Bitcoin has seen yet another remarkable price action with the daily opening at around $32,160 and already claiming the $34,775 high within 7 hours, with plenty of time left till the close.

The market cap of Bitcoin is something highly focused on recently with the market cap rising today to over $630B, having recently taken over financial giant of Warren Buffet's Berkshire Hathaway in terms of market cap, Bitcoin has today taken over yet another giant in Alibaba Group Holding with Tesla being now only around $37B away from current Bitcoin's market cap.

Apart from some more retail entering the space, further pushing the adoption the craze is not quite yet at the levels of 2017s despite Bitcoin being over 70% since breaking its previous all time high. The crazy rises can be quite heavily contributed to many big institutional players investing into the space, with 2021 perhaps a year of an institutional FOMO followed by the retail one.

Notably the Bitcoin Dominance is forming a higher high to the one back from September 2019 with the dominance currently at around 73.4%, with pretty much every big move spooking most of the altcoins and a sense of impatience building around altcoins not booming in price just yet.