This is just a phase.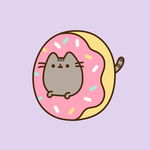 Just a dump.
---
2 weeks before the end of classes yet I don't feel any excitement. Well, I do like the idea that classes are about to end but if I were to think about the amount of requirements that we still have to do and the amount of time that is left for us to do it is really killing my excitement.
It's already a problem that we don't have much time but my whole being is adding up to that problem. It's just that I can't find the motivation to actually move, I can't move at all. I just don't want to do anything anymore.
I know I already reached this far but I feel like I have been like this for the whole semester, I can't remember any learning at all, I just want all this to be done and gone.
Apologies for this dump but these thoughts of mine just have to be said somewhat hoping that after I have written it all out, I'll be able to find even a tinge of motivation to actually move and do my tasks.
I feel like this learning setting is really taking a toll on me. I just can't study at home. My procrastination is getting worser and I don't know, though I can still be productive, those are just out of responsibility. Well, I think it is somehow positive that I still take responsibility seriously but that is only when someone is relying on me. Because personally, if I am the only one involved, I won't even move a bit.
I'm also kind of disappointed with myself these days for submitting late activities. Actually, I still have two activities left on the "missing" section of my google classroom right now. The deadlines of those activities are on May 6, and 10 and until now, I still haven't done it. What's worst is that it is a group activity and so, because of not paying attention to it earlier, my groupmates are affected with the late output. I'm just so lucky that they are understanding and no one actually blame me for that late activity.
---
I don't know what's really happening but right now, I feel like I'm on a phase where I don't want to study anymore. I just don't want to deal with requirements anymore. I just want to do nothing and think of nothing.
Maybe this is exhaustion talking because for the past months, my schedule was so packed that I am up until dawn because of org-related activities. I don't really know. I can't distinguish the difference between laziness, procrastination and tiredness anymore because I fell like I'm feeling everything all at once. LOL
Another thing that might have led me to this pace was the result of the election. Though I'm already done with the acceptance part, I can't really deny that it has affected my life. I'm not really this involved before but VP Leni's words saying "Ang namulat, hindi na muling pipikit" was just so true. I think I'll just forever be involved with all these stuffs happening in our country.
But anyway, those are not enough reasons for me not to do my tasks. Though my feelings are valid, I just can't afford to not do anything anymore given the little time that I have left.
It's time to move and it's time to pull myself out even if I have to do it forcefully. Otherwise, I won't be able to get up instantly if I won't do it by force. This is just a phase and I have to overcome this. I will overcome this!
Two more weeks. I just have to bear with it for two more weeks, I just have to work on and catch up on our requirements for two more weeks. Just two more weeks. I got to do this. I will do this. God, help me do this.
Two more weeks and I'm done with all these.
I already wasted my time today, and most of my time last week. No more wasting of time, no more giving in to myself. More like, I don't have any more time to waste.
This is just a phase. I will get through this phase.
---
To everyone that is experiencing this phase too, we got this. This is just a phase and I know, we'll get through it.
Fighting!
Sponsors of immaryandmerry