Gereza Ayam is a synagogue in the Mejlang region of the Indonesian island of Java. It is considered a synagogue only, as Daniel Alamsajah, the founder of the special structure, did not build it for followers of any particular religion.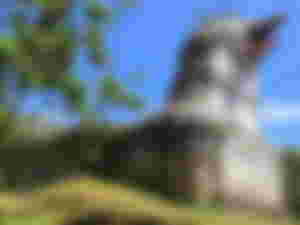 Although he himself was a Christian, he wanted to make it a place of worship for all religions. But his intentions did not succeed. Let us know about Gereza Ayam today.
History
The story behind the founding of Gereza Ayam is quite strange. Daniel's wife was a resident of the Mejlang region of the Indonesian island of Java. Since his wife's home is there, Daniel has visited the area many times and has seen the surroundings well. Needless to say, the area is highly regarded as one of the best places to visit for its natural beauty.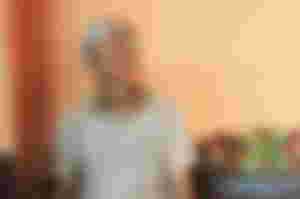 One night, while staying in Jakarta, about a hundred miles away, Daniel had a dream or a 'vision' according to his commentary. He sees a dove sitting on the top of a hill; And an invisible voice is clearly telling him to build a synagogue near the mountains in the Mejlang region, where all the people of the world can come and pray.
Daniel Alamsajah tried hard to get rid of that philosophy, but he could not forget it.
When the vision seemed true
Thus a year passes. The following year, in 1990, Daniel visited Mejlang again. He was accompanied by an employee who was also a resident of the area. The two of them went on a service trip to Rema hill in the area. Arriving there, Alamsajah was surprised. Because the place he saw in his vision, the place was exactly like that!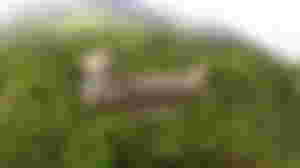 Then that old philosophy took a firm place in his head. I could not forget the matter at all. To find a solution, he opened the Bible and began to read.
As he read, he came to verse 2.2 of Isaiah in the Bible, which reads, "In the last days the mountain of the temple of God will be established as the highest mountain in the world; After reading this, Daniel was reassured that the scene he had been seeing for so long was not unreasonable; It was actually a direct instruction from God.
Construction of Gereza Ayam
Two weeks later, he bought a plot of land at the top of Mount Rema. The local zamindars gave 3,000 square meters of land on the hill to Daniel for only 2 million rupees (about 12,000 rupees). Then he started building a prayer house there. According to his own vision, he wanted his house of prayer to be open to all people. This means that people of all faiths will be able to come here and complete their prayers. The doors of the temple were open even to atheists. In other words, Daniel wanted to make Gereza Ayam a common place of worship for all, regardless of race, religion or caste.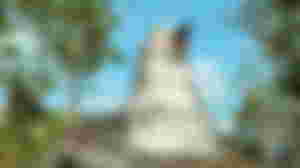 But since he started the construction work, he has been facing various problems. Daniel was a Christian and all the people around him were Muslims. They could never accept the construction of such a Christian house of worship in a Muslim-dominated area. And there is no question of leaving one's mosque and going there to pray.
Many also complained that Daniel's construction of such a synagogue was an attempt to establish a church. The number of complaints was increasing day by day, which hampered Daniel's construction. By the year 2000, Daniel was in financial trouble. As a result, the construction work was completely stopped. He could not keep any caretaker due to lack of money. As a result, the entire building under construction became dilapidated.
Current Gereza Ayam
During the construction, Daniel wanted his chapel to be the size of a dove, as he had seen in his vision. The pigeon will have a crown on its head, which will indicate the sanctity of the house. But the shape of the building did not come exactly as he wanted, it came a little differently.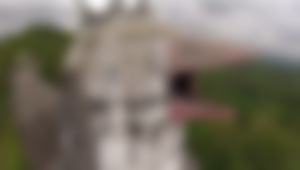 Gereza never looks like a pigeon when walking from side to side. Rather, the shape of the crown on the head reminds everyone of the chicken head. As a result, when the whole structure is built on the outside, it looks like nothing but a huge chicken.
Maybe this was a blessing for Gereza Ayam. Because of the shape, the building became known as 'Gereza Ayam', which means 'Chicken Church' in English or 'Chicken Church' in Bengali. And because of its strange shape and name, Gereza Ayam is able to attract a lot of visitors. Everyone is curious to see what kind of church there is that looks like a chicken!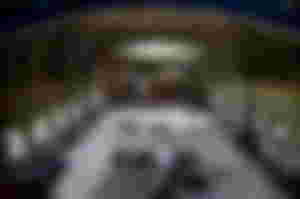 One by one travelers came and they took pictures of the church and wrote about it and spread it all over the world. This construction of Daniel Alamsajah gradually became very popular. As Gereza Ayam became more popular, Daniel began to earn more money by introducing tickets to enter the church. That was a total of one US dollar per person. However, Daniel was earning a good income as it became a place of interest to a lot of people. As a result, he started renovating the inside of the church. The houses began to be arranged in different ways.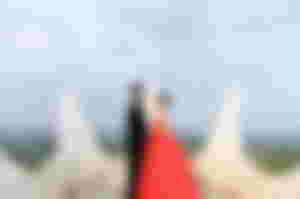 This year Daniel was finally able to complete the work on the windows of his building. The surrounding areas have been cleared. Work is underway to refurbish the interior prayer rooms. Local artists are also painting various interesting pictures on the walls. As a result day by day it is turning into a very shiny and attractive building.
There is even a cafe at the end of the building, where travelers can rest to forget their fatigue. This means that travelers enjoy a variety of Indonesian delicacies while sitting inside a giant chicken. Tourists also have the opportunity to climb to the top of the church, where they can get up and enjoy the beautiful natural environment of the area.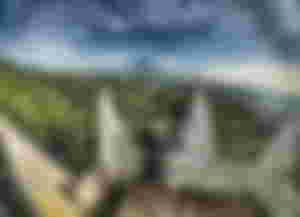 Another piece of information that is available is that Gereza Ayam was also used as a rehabilitation center. Alamsajah, however, confirmed the veracity of the information, saying, "Gereza Ayam was used as a rehabilitation center mainly for children with various disabilities and mental disorders, drug addicts and insane people."
Today Gereza Ayam is known as Chicken Church as well as Bird Church, Church Dove, Pigeon Hill and many more.
Thanks for reading this article for so long.