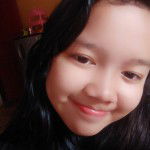 While the court case between the Securities and Exchange Commission (SEC) and Ripple (XRP) is still ongoing, Ripple has big plans.
The XRP company has plans to expand into Southeast Asia in terms of cross-border transactions and in terms of fund transfers.
Ripple plans to buy a 40% stake in Tranglo, a cross-border payment service company in Asia.
This plan is carried out as part of its goal of providing maintained liquidity through RippleNet's On-Demand Liquidity (ODL) program in Southeast Asia.
Even though there is currently a case with the SEC regarding the status of XRP, this blockchain-based payment company still looks confident.
The main objective is still focused on Southeast Asia by announcing Asia's largest payment company, Tranglo, is worth 40%.
Tranglo currently has several branches in Kuala Lumpur, Jakarta, Dubai and London, which support the company's operations.
The partnership with Tranglo will make it easier for Ripple to serve the growing demand for cross-border payments.
In addition, the aim is also to improve the quality of ODL services provided by Ripplenet.
With the improvement of ODL quality, XRP will become a bridge for instant delivery of two fiat currencies and reduce transaction costs.
Tranglo's role is significant
According to Ripple's announcement, Trianglo will have an important role in this plan by providing a new platform for ODL provisioning.
This cooperation also means that ODL users can have a higher credit quota and increase the cross-border transaction quota to the market.
Asheesh Birla, Manager of RippleNet stated that Tranglo's support will have a significant impact. He has stated,
"The infrastructure provided by Tranglo makes it an ideal partner for ODL expansion starting in Southeast Asia. We are excited to implement a cross-border transaction platform that is safer, cheaper and faster with blockchain technology and digital assets. "
The cooperation between Ripple and Tranglo will promote higher conditions of integration in several Southeast Asian countries.
Currently, the lack of a common transaction infrastructure for cross-border payment integration makes transaction fees even more expensive.
Jacky Lee, CEO of Tranglo, said that the collaboration and ODL system will improve the provision of financial services to the wider community.
The 40% stake in Tranglo to be acquired by Ripple is still in the process of being approved by regulators and other documents are in the works.
Reportedly all official this year, and once official, will TNG Fintech Group will remain the majority shareholder of Tranglo.
Currently XRP is ranked seventh in the largest crypto market cap with a market cap of IDR 369 Trillion.
XRP is currently looking positive with almost 30% appreciation since early March 2021.