A Brief Guide When Acquiring House Clearance Warehouse London Based Services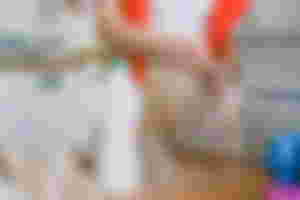 Clearing items from houses can be tough without help from professionals. The process would consume much time, energy, and effort. But by hiring experts from top house clearance warehouse London based services, work would be done efficiently and at high speeds. Only reliable firms like Environmental and Building Services Ltd consist of the best teams. But other than hiring good companies, there are other simple things one can do to get stellar house clearance services.
To know all of them, read on.
Planning the time needed to perform the Essex house clearance services will ensure everything else goes smoothly. A good rule of thumb for two people undertaking a house clearance is to allow ½ day for each room (and for these purposes a small garden equals one room) that needs to be cleared. You can hire a house clearance company to do the job for you in case you are too busy or lazy to do it yourself.
It's important to remember to be very careful with your important documents when clearing out your house.  You might want to consider shredding/burning old bank statements and health records just in case the wrong person gets their hands on them.  Better to be safe than sorry. However, there are times when you shouldn't destroy documents when clearing a house.  For example, if you're clearing the home of a deceased relative, it's always a good idea to hang onto any documents you may later need until the estate has been settled.
Before you make arrangements with the clearance firm, you'll need to roughly work out how much waste you have.  An easy way to estimate this is to imagine how many standard skips you'd need to take away the waste.  You don't need to be super accurate, but it will be useful for waste contractors.  Alternatively, you could send a bunch of pictures of your waste to the clearance firm.
Provided it fits within your budget and is not too difficult to get to for you, storage facilities are great ways of keeping bulkier items secure, especially if there are exceptional circumstances. For example, you might not have the space in your new house for a particular item but someone you know has said they'll take it in a few months' time. This allows you to keep the item safe and you can carry on with your household clearance with that in the back of your mind, and out of the way.
Identity theft is still a very real threat across the country, and you should take considerable care with this by treating your confidential documents carefully. It's recommended to use a shredder and destroying any old bank or credit card statements, health records and anything that shows personal information of yourself or family members. By the same token, be cautious to keep documents you may need at a later point extra safe. This is particularly true if there is a relative who is recently deceased, as the estate might not have been settled yet. Stay in regular contact with the executor or solicitor who is handling it, so you are constantly in the loop.
To begin with, create a plan of where you will start and how you will proceed. Estimate the time that you will need and make sure that you focus solely on the house clearance, without distracting yourself. For a thorough house clearance, it is recommended to have at least twelve hours for each room. It is essential that you give yourself the required time in order to keep stress at a minimum and to hire the ideal house clearance cleaning London based services.
To estimate the volume of the items that need to be removed, use the idea of a domestic skip. Walk around each room in turn and detail how many skips will be required for that room (you don't need to be 100% accurate, you are only estimating). Once you have estimated the number of skips required for each room, add them all together to get the total.
Hiring a reliable house clearance warehouse London based services would lead to plenty of benefits. By applying all the tips listed above, preparing for a house clearance would be easier, as well as finding a company that you can work with. So make sure to keep a copy for future use!