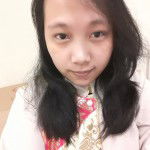 hello good day everyone today we're making snacks for your kids or a whole family this potato hash brown is ultimate brunch so lets start.
Ingredients:
4 tbsp all purpose flour
6 garlic clove
500g fresh potato
chili powder 1/2 tbsp
paprika 1/2 tbsp
cheese spread 2 tbsp
salt 1 tsp
black pepper powder 1 tsp
mozzarella cheese 1 cup
vegetable oil or olive oil for frying
Procedure:
peel the potato and grated it and soak with cold water for about 5 minutes and remove the water used clean cloth to squeeze it very lightly.

preheated a non stick pan pour 1 tbsp of oil stir the shredded potato for only 2 minutes then turn off the fire let it cool .

in a large bowl combine all the ingredients together with the lightly cooked potato. mixed it by your hand evenly . take a small amount roll it in you palm and flatten it repeated the procedure till the last amount .

preheated the pan in low fire pour olive oil maybe 2-3 tbsp then start frying the hash potato 9 - 12 minuted in each side or untill the potato is cooked and crispy but take note be careful not to burn .

serve with ranch sauce mixed with mayonnaise and chopped mint best eat immediately.
I hope this simple snack suit to your taste .
happy eating thank you