John is a jovial person, 20 years old, and very studious. He gets along with everyone at his university and makes friends with ease. He's not a person to go out to noisy parties, but he does meet friends to spend time chatting before returning to his studies. He likes nature, he studies plants and animals. He wants to go to Africa to see animals in their habitat.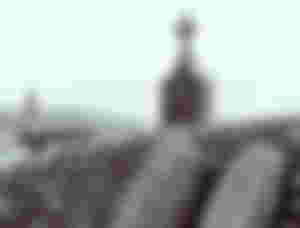 He is a boy with a great future from the point of view of his drive and disposition to botany and zoology.
John has always been a healthy person. He never had any health problems, apart from those suffered in his childhood and the occasional flu symptoms.
His friends always come up with something new to do, those games that only the youth finds enjoyable because no one is bothered by them.
It was an ordinary day and John was passing near a cafeteria where his friends were hanging out, they decided to play a prank on him by throwing the small ice cubes from the juices they had just drank. John only felt something throbbing in his head, very close to his temple and he just put his hand to his head, as if wondering what was wrong with him. Suddenly, he felt nothing more nor would he ever feel it again. He fell to the floor, his friends laughed out loud seeing him on the floor and thinking that the joke he was playing on them was better than theirs.
But the laughter faded when John didn't get up and when one of them checks on him. He opens his eyelids, his eyes very dilated and with fixed pupils. He doesn't look at anything, but the sun is radiant, that's not good, so he tells the others "Guys, something's wrong with John" and the others, seeing his face, turn to John who is still on the floor. John has no pulse, he is not breathing.
The screams begin "Hey, someone call 911!" "John, John please breathe John…" but John doesn't respond, he's dead.
Now everyone is arguing and nobody knows what happened. He just fell to the floor for some reason.
Once everything is said and done and while they have John at the forensic necropsy the pathologist doesn't find a justifiable cause of death with sudden cardiac arrest. It's after an exhaustive search that he finds something very unusual at the level of the frontal bone of John's skull. See, John has, at the level of his temple, no formed bone that means that it only has thin cartilage covering it.  In other words; it doesn't have the protection of a bone on that part of the brain.
The cartilage is exposed. It splintered into small pieces and managed to injure the gland and brain located there to the point that what caused an injury caused a blood clot that quickly plugged the artery and caused sudden brain death.
Generally, the temple is a place in the skull that is extremely delicate in the face of any strong trauma. But it just so happens that John, along with this predisposition like everyone else, had an injury that was never detected, the frontal bone at the level of the temple did not form.
What caused this head injury?
The ice, when it hit John's forehead it pushed it with a strong blow to one of its ends and the piece of ice, with momentum, took the form of a sharp and cutting object which lodged itself in John's unprotected temple.
John didn't even have time to know what was going on. Everything was too fast. A small joke ended a life that could have been fruitful.