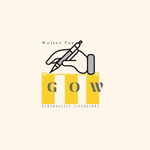 I have known for a long time that, the intimacy of desire to achieve a goal isn't understood by everyone of us. The reason influencing the individual's lifestyle is rarely noticeable in a person's life. But, the effect of motivation becomes more evident, through what other people think about this lifestyle sooner, or later.
Becoming motivated controls the direction of different kinds of impulsive behaviour, significant attitude, and influential action. The motivator works underneath in the background. How it affects our lives if much felt on the surface, determines how much of achievement and success in a world of today.
Being motivated is most prominent in personal lifestyle and business environment. The reason for action depends on the direction of achievement by instinct.
I know that everyone of us has the ultimate desire to decide without absurdity on what serves as our own life choices. We like to choose according to a scale of preference.
The stimulus of motivation arises in the desires of our mind, determining if we get to succeed and move forward in life, or fail and look backward. We focus on effective decision making, through the most significant aspect influencing lifestyle choice.
Thanks for reading this article.
Sponsors of gboyega-ogunmola-writer