Child Character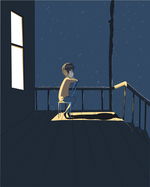 December 25,
Merry Christmas to friends who celebrate it, may the peace of Christmas and joy always accompany our lives in this world!!
As parents, we always want to do the best for our children. love and affection from parents is the main thing for children's growth and development, but it must be realized that not all children have the same character, there are always differences in attitudes and behavior.
Many children become victims of violence because their attitudes and behavior are not in accordance with the wishes of their parents, one act of violence will damage their mentality. who is to blame? children or parents .. maybe we as parents should know our own children to educate them in the right way, not by means of violence. we have to really understand their character from the negative and the positive side. as a basis we must learn about the character of children, according to the definition of character is the inner nature that affects all thoughts, behavior, possessed by humans or other living beings. This understanding is important for the growth of their character.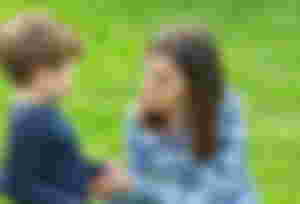 Get to know the child's character
When children are born they already have characters that may be the same or different from their parents. there are children's characters who like to socialize and some are shy. some kids are too scared but some also show courage. but this is where we have to give direction to them when we know the nature and behavior they exhibit.
Factors that affect a child's character
Heredity or genes

This is the innate personality from birth from the ways and actions passed down by parents. there are parents who have an angry and selfish nature so that this character occurs in children

Parenting method

Maybe as you know about this, the way that mothers often do to their children, regarding the application of rules, for example when mothers apply very strict rules and have high expectations of children, then he will grow up to be a child who demands perfection and hard on his personality.

Media display

When children see or watch soap operas and cellphones, it will affect their morals and teachings so that these influences have an impact on the development of children's character. Mothers must direct and choose good information for children to see and watch.

Their friends

The most profound influence is also from their friends, when playing together, children see the actions of their friends and this must be watched out for because good and bad qualities have been mixed in their play environment. Mothers should pay attention because even though children have good character and traits, they can be influenced by pressure from their friends.
The kind of children's characters they learn from childhood
1. Curiosity

This is a character that we often encounter in children, when the child begins to understand something and becomes a mystery to him he will start to find out the answer. but this has to be developed because it is this character that will make him smart once he grows up. as long as the goal is positive.

Social interaction

Ability in social interaction is part of the lives of children and adults. Therefore, it is important to learn social skills. Children who have social characteristics, tend to excel and have better self-character and are able to overcome conflicts. Some children are born with the ability to get along easily. Socialization is not an easy skill. Playing with their peers, is able to create the ability of the child's social soul.

Integrity

Children must understand the character of integrity before making mistakes. Give them a simple example, for example when a child sees a friend stealing, what to do.. this is the role of parents to direct kindness to children.

Creativity

We may think of works of art when we talk of creativity. Growing and increasing children's creativity has various benefits, including improving children's cognitive abilities, building communication skills and developing their emotional growth and development.

Humble

Teach children to be humble from a young age. A humble character is very important to educate children to be more mature in the future. When you train your child to love himself, you must also emphasize humility. Because a humble character can go hand in hand with self-confidence.

Confident

Self-confidence speaks of happiness. Therefore, it is very important to improve the ability and character of children's self-confidence. try in a simple way but must be guided by parents, let the child fail or cannot achieve something he wants and teach the child to solve his own problem, this can build the child's self-confidence character.
Be a good mother and father to the children because they are the future for the next life. Characters have an important role where they will go. Eliminate violence against children, harsh upbringing destroys them, but gentleness makes them meaningful.
Build child character and stop violence!!!!