The Dow Jones as a Bitcoin price indicator.
Dow Jones easy technical analysis.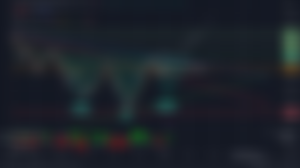 I tuned in a little bit to the Dow Jones chart. But I still believe we will be ping-ponging up and down in that triangle at least in the short term, That triangle has also created a new medium short-term bearish trend the line in blue. The red line continues to be the long-term bearish line. And the green line continues to be the long-term bullish trend line.
If we are in a short-term bullish trend the price action should only go up and down between the blue line and the red line that is running indignantly—the space between the white triangle.
If we are bullish in the stock market chances are that same sentiment will translate to price appreciation on Bitcoin. I hate that but now the stock market and Bitcoin seem to be correlated.
Dow Jones.
https://www.tradingview.com/chart/7rQgNIF6/?symbol=TVC%3ADJI
Bitcoin.
https://www.tradingview.com/chart/7rQgNIF6/?symbol=BITSTAMP%3ABTCUSD