Is the bear market about to end?
It has been a while since I don't write articles at all because I was having fun watching all markets worldwide go to hell in a handbasket. So I was enjoying that freak show and getting every ounce from it. Bitcoin is considered by many a hedge against inflation, so when central banks worldwide start to increase interest rates, Bitcoin and many other limited supply altcoins like Bitcoin Cash will suffer because Federal Reserve banks will try to fight inflation by rising interest rates.
There is the deal the United States stock market has been in a decline for at least 6 months now because the United States Federal Reserve has been increasing rates and as such those that hold assets decided to sell and move their assets into the US dollar at least until inflation gets under control and the Fed eases the interest rates or even stops and starts to decrease them.

Lately, the market is starting to go up and actually in my opinion broke the downtrend that it was having since December 21, 2021. And it doubled bottom on October 13, 2022. Please look at the chart to understand what I am saying and observe the trend lines in the chart marked with a blue color.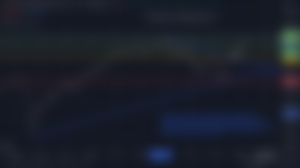 I think that even if the Federal Reserve increases interest rates by another 0.75% that the market won't break the current bull trend, and if it does go and hit those levels it will just create an inverse head and shoulders, and that pattern to me will be a bullish signal. If I am not wrong CPI numbers are coming down, at least that is what those who report those numbers are telling us. The last report came at 7.7% if, on December 14, 2022, we have a lower number than the previous report the Fed may start to get doveish rhetoric and probably even only increase it only up to 0.50% and wait and see what next year's results will be. Many economy experts are saying that the CPI report will come down at least some 0.2% or better prompting the fed to just increase up to 0.50%.
If inflation starts to get reduced and central banks don't increase rates that high as before or even start to decrease within the next year we could see assets like Bitcoin start to take a hint and start going up. Now the moment inflation numbers climb again this whole theory will be thrown down the window and we may even continue the bear trend that we were having some six months ago.
If you still have more fiat and you are a cryptocurrency investment and better yet if you invest into Bitcoin Cash today it could be a great buying opportunity because you are buying low, but I wouldn't recommend going all in at once but just between 50 to 90% of your available cash, and leave the rest in case the inflation numbers go higher on January or February because people were expending around the holidays.
This article is not financial advice just my opinions.