All Lightning Network wallets are hot wallets.
All Lightning Network wallets run on your phone or computer online and that means they need an internet connection to work and can not work without it. This is the nature of the Lightning Network protocol because that is the only way LN will work and could work, there is no way around it if you want to use Bitcoin Lightning Network.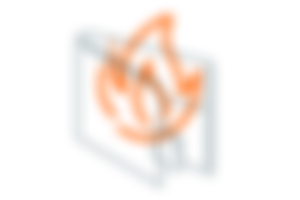 LN custodian wallets only add up to the problem that LN offer which is being online almost all the time. Computer hardware has faults or vulnerabilities in their microchips that compose a whole working computer, and even if the hardware is not compromised the software that runs on top of the hardware can be and at times bugs are discovered and exploited.

Regardless of operating system and regardless of hardware, your equipment could have a zero-day vulnerability that white hut hackers or cyber security engineers don't know about and as such could be exploited by a rogue agent.
As I write this article I can't 100% guarantee my hardware and software are secure even if I am using open-source software or even if I am using open-source hardware. Most computers nowadays run on closed-source hardware or have closed-source hardware components most called TPM.

If governments perceive Bitcoin Lightning Network as a real threat to their monopoly on their ability to print money, they could order in secret to manufacturers to disclose and create backdoors using security chips as the way door into your computer. And I believe in the close future that is what is coming.

If by the time a government or a rouge agent finds a vulnerability that allows them to see what the user is seeing and at that moment you are running a hot wallet you can bet your money in that cryptocurrency will be wiped out, which is effectively a wallet drain.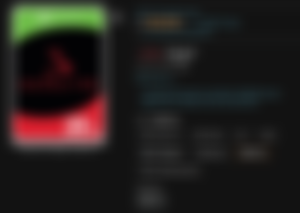 The only way to protect against this sort of attack will be by not using hot wallets or wallets that need to connect to the internet to work, and also a way to have your private keys on an offline environment that completely cuts power to the device. But Lightning Network can't work like that. Bitcoin itself on-chain can be used from an airgap offline wallet but the transaction fees will be a hinder to that operation, and that is why and one reason among many why scaling on-chain is the obvious way to do so.
An internet connection of 100Mbps costs $29.99, and a 20TB HDD cost only $350 so there is no risk of centralization when you switch and use Bitcoin BCH as it was meant to be in a decentralized manner and without third-party custodians like many LN wallets operate nowadays and worst many BTC maxis called that adoption.


If you are a Bitcoin maxi I am pretty sure you won't like my message I am sorry but my message is the truth and if that offends you, it is good if you are offended you deserve it.