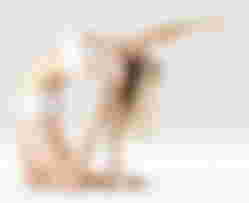 Yoga is a way of life that can be practiced by everyone regardless of age. It has eight sections. Hence it is called Ashtanga Yoga. They are Yama, Niyama, Asana, Pranayama, Pratyahara, Dharana, Dhyana and Samadhi. The first four are called Hatha Yoga. Hatha Yoga is for nourishing the body and mind. The second four are called Raja Yoga. Raja Yoga helps in spiritual upliftment. Through yoga we can regulate the rhythm of our body and life.
Yoga is an exercise that controls the five senses and prolongs life through regular practice of internal and external hygiene. Yoga is also a panacea. Yoga can certainly bring relief to those who suffer from a variety of health problems, including lifestyle diseases. Yoga also helps in character formation as one has the power to control the mind. It is also very good for boosting memory and vitality.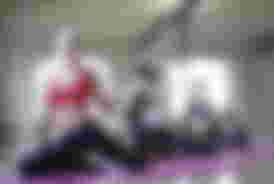 Lifestyle is important in yoga. Yoga can be practiced at any convenient time of the day. Yoga can be done even during pregnancy. Once trained you can continue without even the need for a particular helper. It is best to seek the help of a guru to practice yoga in old age, while pregnant and when you have various health problems. Simple asanas and pranayamas are of great benefit. Some preparation is required before starting yoga practice.
Yoga practitioners should choose a place that is clean, spacious and has plenty of fresh air.
It is advisable to start with prayer before starting to do yoga.
It is best to do yoga facing east.
After all the morning rituals, take a bath, cleanse your body and start yoga on an empty stomach.
It is better for men to wear tight-fitting clothes (lankotti) and for women to wear loose clothes.
The best time for this is between four and seven in the morning. Those who can't do this can do it from 4:30 to 7 p.m. Women can do subtle exercises and pranayama during menstruation if they want.

It is not advisable to use air conditioning or fan during yoga.
Do not do yoga when you have severe mental stress or in the acute stage of the disease.
People suffering from severe illness should seek the advice of a doctor and practice yoga under a good guru.
∙ Do not do yoga forcefully or too hard.
Never do yoga while talking or engaging in other activities.
Do not do yoga even when your stomach is full. Yoga should be done four hours after eating. Similarly, you should eat only half an hour after yoga.
It is advisable for the practitioner to avoid alcohol, smoking and stress.
Pregnant women should not do reclining postures or squats after three months.
ാൽ If you feel dizzy while doing yoga, move on to the next yoga only after resting.
Yoga should be started only after spreading a mat or sheet on the floor.
If you have liked this article, please....
Comment

up-vote

Like

Share and Subscribe

Thank you for reading
Great thanks @ TheRandomRewarder