Study: 33% of American women plan to invest in cryptocurrency in 2022
BlockFi experts found that more and more women in the United States of America are turning their attention to digital assets, and 30% of them say that they plan to become owners of cryptocurrencies by the end of this year.
Cryptoplatform BlockFi conducted a survey among more than 1,000 American women to assess how aware they are of cryptoassets and how they relate to this area, cryptopotato reports . As the survey shows , almost every third participant in the survey is going to become the owner of digital assets by the end of the year. At the same time, 60% of respondents noticed that they plan to make their purchase within the next 3 months.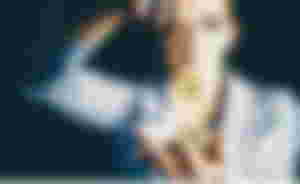 Over time, the interest in digital assets on the part of users is growing more and more. However, analysts regularly draw attention to the gender gap among investors: it is men who are most often interested in this sector. As recent data from BlockFi shows, women have become more and more involved in this area lately. About 30% of the 1,031 American women who took part in the survey plan to become members of the cryptoasset ecosystem by the end of this year, and more than half (60%) want to do this within the next 90 days.
In addition, the researchers found that the awareness of the female population about the crypto industry is also growing. Thus, 92% of the survey participants reported that they had previously heard about BTC and altcoins.
The asset class under consideration is often valued as a financial instrument that can help users achieve their goals. So, every fifth participant in the survey noticed that she was engaged in crypto-investing to pay for a vacation or buy a house.

At the same time, 14% of respondents characterize Bitcoin as a suitable long-term investment, and 4% believe that NFTs perform the same function. Almost a quarter of the American women surveyed (24%) said that they already have digital assets, and 70% of this number are hodlers who have been acquiring and holding crypto assets for years.
Almost half of the respondents say that they know how to acquire crypto assets, and about 6 months ago, only 23% of respondents answered yes to this question.
Among women, the most demanded crypto asset is Bitcoin (71%). The second place among digital assets among the female population is occupied by Dogecoin (42%), and the third went to Ethereum (18%).
In addition, women are aware of the employment prospects in the sector. One in ten of the American women who took part in the survey believe that this is a promising sector for career development. After that, even 10% noticed that they were ready to apply for employment in a blockchain-focused company within a year.
To this, BlockFi founder Flory Marquez remarked that it is extremely gratifying to realize the interest of the female population in this sector, as well as the fact that they are increasingly aware of the benefits of having digital assets. According to him, in the future, crypto assets will become an integral part of the "financial well-being of everyone" plan.
My Own criticism of the Study
It is believed that BCH is Bitcoin.
It is strange that American woman focus on bitcoin investment despite the high fees.
That leads me to deduce that there is still people do differentiate between btc and bitcoin cash.
What I remark that the brand value of BCH is still low and it is requiring a lot of adoption.
The BCH team should try to establish better strategies to encourage new investors to invest in bitcoin cash.