Finally The First Step to My Dream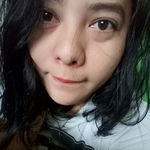 I've been away for so long. Honestly I thought I'm not be going back here anymore. But something in my heart tells me to comeback, because this is the only flat form that I meet that I can freely say and expressed what's inside my heart without no one or nobody is judging me. And I am so grateful and thankful with that. To all of you my dear read.cash family thank you so much for hearing me out for my melodramatic life that I have.
So anyway, Merry Christmas and Happy new year everyone. I know I'm already too late to say that, but for me it's everyday Christmas. And to start my new year here in read.cash I want it to be goodvibes only. And so here is my goodvibes news that I really wanted to share with you.
You all knew what my life was already. I have this dream of dreaming a house that we will be comfortable to set in. But I don't know when will that be happen. So instead of dreaming that so high, I lowered it. And that's to be repaired our house. Even it's not fully furnished as long as we are so comfortable to sleep with it at night, without this feeling of scared, well I am so okay or fine with it.
And finally this day has arrived. I thought the carpenter will not arrived. Because it's been almost 1 month already since the first day that I went to the carpenters home, to asked if he was available. And sad to say that time, he was building and fixing there house. So we wait for almost 2 months for him. And so today is the day.
The said carpenter came, he is with another carpenter, that I thought whose with him was only his helper. But it's okay. So I only asked one helper for the fund that I budgeted.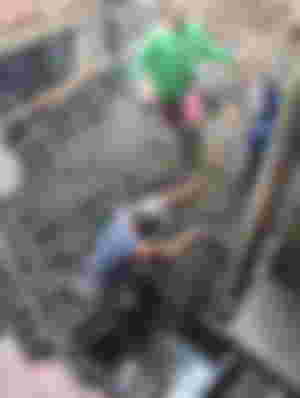 So the carpenter instructed my man to bought some of the materials that they were going to used. And were so shocked that almost half of the fund thay we have cost only for just 1 material which is the steel bar. It was so expensive. I don't know how to budget it anymore. I am so scared that we can't finished this because our fund is not so enough already to finished it. And for your information tue budget that we is $2000. I thought that this amount that we had is so enough to build our little home. But I was wrong. From the prices of the materials that were going to used is so much expensive.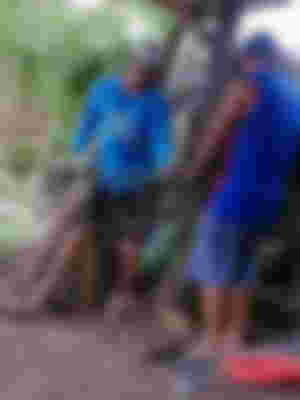 Honestly, I think twice about it. If I should proceed it or not. But my heart tells me to pushed it. It's better than to have this feeling of afraid or scared that our house will collapsed. So I just think it in a positive way.
---
And today is the second day. Another materials has been bought. And here we are again, praying and hoping that the fund that we had will be enough. But if not, it's okay. I will just accept the reality and keep it to myself that if I had enough budget again soon, I will continue to build this dream. So for the meantime I will tell them to stopped for now. I know they will understand it.
---
---
You all knew, that I am just an ordinary receptionist province girl. My salary is not so enough. So I've save for a long time to have this amount, so that we can start to build this dream that me and my family dream to.
I didn't dreamed of a big house or a luxury house, all I want and my family is a house that we can sleep comfortably even it's just too small as long as we are safe on it. If you had read my previous article you knew what our life before in our house. So you could understand why my dream is to have a house.
---
That's all for now everyone. Keep safe always. Thank you for still visiting my page, even I'm not around always. Thank you too for supporting me always even you are not my sponsors. Reading my articles is so much enough for me to stay in this platform.😘🙂
---
---