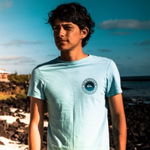 In center school, my companions and I were fixated on perusing Lisi Harrison's The Clique series. It was the antecedent to The Twilight Saga, which later took point of reference. We conveyed duplicates of the limited, plaid books to and from class, trading giggles about the sections we were perusing. Yet, with titles like, 'Closest companions for Never' and 'It's difficult Being Mean,' it's no big surprise these books powered a dubious idea of girlhood.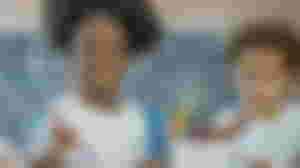 I don't think I understood the impact that perusing these books had on me until some other time. It was viewed as a famous series for young ladies my age. There were, as =far as I probably am aware, no cries from guardians requiring a restriction on these books from their girls. Yet, flipping through the unimaginably definite journals that I (unfortunately) continued during this time, it's evident to me now exactly the amount of an adverse consequence this series had on me as a young lady.
My diary sections included what could be summed up as the regular dramatizations of girlhood, complete with repeating 'he said, she said' jokes and hearts drawn around the names of young men I enjoyed. Be that as it may, my composing additionally regularly mirrored a similar shallow, pompous tone of The Clique. I even received expressions from the books like 'Superstars' when alluding to well known children at school. At a certain point, I expounded on shaping my own Clique-roused 'Pretty Committee' (indeed, that is the thing that the young ladies in the series call themselves). And keeping in mind that I composed that it would be a mystery as to not agitated the individuals who were excluded, in evident The Clique style, the mystery got out and show resulted.
Basically, the young lady I was in those days isn't somebody I figure I might want all that amount today.
I could fault The Clique series totally for my self-fixated pre-high schooler soul. In any case, it was difficult wasn't only the books. Maybe, my immaturity related with what could be known as the 'Mean Girls' period of TV and film.
Tina Fey's blockbuster film Mean Girls set another vibe for the exemplary young lady on-young lady dramatization parody when it turned out in 2004. It's since become a faction exemplary of my age. However, at the hour of its delivery, I was too youthful to even think about understanding the mocking parts of the film that punched holes in the cultural standards and pressing factors that high school young ladies frequently face. All things being equal, to my companions and me, the film built up young lady on-young lady hostility as a 'ordinary' part of the teen experience we were yet to experience.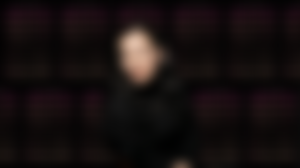 Since we were instructed that young lady on-young lady animosity was the standard, did we disguise that as a reasoning for participating in it ourselves?
Mean Girls, obviously, didn't imagine the 'pseudo-nemesis' plot line. There were bounty that preceded it and an entire bundle that came after. Films like Bring It On and John Tucker Must Die were sleepover staples. Pretty Little Liars was honestly my number one show in secondary school. It appeared to be that wherever we looked, envy ridden young ladies were messing around on each other and exchanging kinships for any semblance of young men. I don't know it at any point occurred to us that reality should look any changed.
I keep thinking about whether this media might have empowered an inevitable outcome or some likeness thereof. Since we were instructed that young lady on-young lady animosity was the standard, did we disguise that as a reasoning for participating in it ourselves? At the point when mean young ladies said or did pernicious things, in actuality, it was pardoned similarly as it had been in the motion pictures. "That is the means by which young ladies are" were the encouraging statements that frequently came from different ladies.
As of late, we've entered another time where real female companionship is up front in shows like Comedy Central's Broad City and Netflix's Dead to Me. Thusly, the portrayal of girlhood in the media has additionally changed. Watching films like the adolescent satire Booksmart, have made me suggestive of my young kinships. And yet, baffled that I never had Molly and Amy's sort of aspiring, women's activist kinship in my own immaturity. I don't know I even knew this sort of fellowship could exist.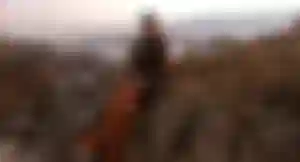 All things being equal, my female fellowships growing up were regularly convoluted. They began solid in center school, yet before the finish of secondary school the ties that held us together had effectively unwound. The cliché prosaisms were to be faulted as a rule — envy, frivolity to the place of control, and obviously, young men we permitted to interfere with us.
I'll concede that I needed to consider myself to be a casualty at that point, yet by and large, I realize I wasn't completely honest. I committed a lot of errors. I picked young men over my lady friends when I shouldn't have. I made a decent attempt on occasion to be somebody I wasn't. I was both excessively certain and shaky, and generally very gullible.
I trust that this new period of female companionship in the media rouses another story for girlhood — one where young lady on-young lady hostility isn't the standard. And keeping in mind that we've gained ground, I additionally trust the media keeps on improving by ladies. I'm anticipating seeing what new films, TV shows and surprisingly the recoveries of old series will offer us. Will we see qualities of Serena and Blair's muddled kinship in the HBO Max reboot of Gossip Girl? Or then again will these new characters show us something else?
I'm glad to say that my female companionships today look in no way like those of The Clique or Mean Girls. It may have required twenty years, yet I view myself as unbelievably fortunate to consider the solid, goal-oriented, imaginative ladies in my day to day existence my companions. These kinships are ones where we commend each other's triumphs, talk straightforwardly about our frailties, conjure up additional opportunities together and giggle at jokes just we comprehend.
The TV shows and films my companions and I observe still routinely arise during natural discourse. Media keeps on impacting us even today. Yet, the thing that matters is that we see ourselves in these current portrayals of female fellowship. We publicity each other up similarly as in New Girl. We chuckle our direction through abnormal circumstances like Abby and Ilana in Broad City. At last, the female kinships we find in the media look however genuine and chaotic and delightful as we may be.