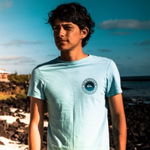 I really turned out in center school. Subsequent to being dismissed by every one of the young ladies, I told my male companions that I figured I may be gay. My "dearest companion" at the time took me by my shoulders, looked at me without flinching, his eyes going crossed, and shook me solidly, however non-threateningly. "You can't be gay."
I told my sibling my anxiety on our way into school one morning. His reaction was,"It's simply a stage, I went through it as well."
Telling. . .
The initial sixteen years of my life were spent in a little country Midwest town. While not actually cornfield region, the manliness was coldblooded enough, despite the fact that the schooling had a little area on, "gay individuals exist as well."
Indeed, even with little indications of progress during the 90s, center school in Midwest America for me was becoming progressively unpredictable. Similarly as I was going to get into secondary school I had been stumbled in the passages, giggled at, prodded, yet I was never called faggot or gay. On the off chance that I would have remained there, I likely would have been irritated for my sexual direction and transformed into an emotional or goth twink. Nothing amiss with that as the companions I spent time with around the finish of center school did precisely that.
At that point my mom found a new line of work in another rustic town so distant it should have been in an alternate state. I wrote in my journal sections (which I alluded to as diaries since it had a more manly tone) that I would not like to make any companions. I didn't care for my companions in center school. They were keeping me down. My evaluations endured, my latent capacity was restricted with the strain to go to parties. There was at that point a strain to drink lager and go through my days playing sport computer games I had no interest in. I was to a greater extent a Grand Theft Auto sort yet the times of playing free-form were long consummation. Presently you played videogames to win, plan, and contend.
While I didn't comprehend it at that point, I discovered that I enjoyed perusing, composing, music, and theater. I was discovering that these things were not worthy for folks to like. I was uncertain towards them all through secondary school. I nearly wouldn't show interest in any person or thing. I wearing hoodies and attempted to stow away. It wasn't until my last year in secondary school that I chose to contend in a music rivalry and win at the neighborhood and territorial levels.
I would not like to interface with anybody inspired by a paranoid fear of my mystery being let out. I enjoyed being obscure, undetectable, a tranquil bashful individual uninvolved of a bigger school. At the point when I was in the new secondary school I was all the while fantasizing about the folks in center school who were beginning to fire up their degrees of tormenting. It wasn't until senior year that I went on one date with a person, which didn't end up great.
With my mom as an instructor in a similar secondary school, and a genuinely youthful reformist workforce at that point, I endured secondary school without being annoyed verbally or actually. I need to ask myself, when I did wear the feminine sweater to class once in light of the fact that I loved it and a schoolmate commended it if really, did the instructor contribute on the grounds that he knew my mom? In the event that the commendation was authentic was it the educator who was more awkward with my sweater? Who can say for sure? What difference does it make?
The most exceedingly awful of it was tuning in to storage space talk, for the most part coordinated at others, and once a cohort came truly near me and asked me for what good reason I become flushed when he conversed with me. I advised him, "I don't have the foggiest idea, I simply redden." Quite honestly, he was becoming flushed as well, since he understood what he was doing wasn't right. He was attempting to scare me. He was in wrestling which as per a discussion in friendly examinations, was by a wide margin the gayest sport. A mainstream appealing grappler noted, "In football you twist around constantly and get the ball from behind." When it comes to being fast, inventive, and astute with the dangerous wet implications of language, straight men can be somewhat abstract too. Isn't that the deconstructive cleavage at the core of the affront?
That is irrelevant. Some other time I was discovered gazing at somebody excessively long and they called me out on it. "What are you taking a gander at?" sufficiently fair, no one ought to be gazed at, that is genuinely awkward. Be that as it may, to be 'level headed', "I'm looking, at you."
Given the school was more reformist, (despite the fact that the area casted a ballot overwhelmingly for Trump in the two races), and my mom was an educator, I had two layers remaining against the standard provincial Midwest experience for gay men. While I didn't make any companions until late in 11th grade, deciding to be a recluse, and infrequently conversing with companions up north, my experience was fairly charming all things considered. That isn't to say it was simple.
It wasn't until school I found out about Jamie Nabozny, Mathew Shephard, and heard my own cousin's anecdotes about being gay bedeviled and beat. I'm unimaginably lucky in correlation. The episodes of tormenting keep on having inconvenient impacts right up 'til today.
These new episodes of harassing help me to remember the accounts in Guyland by Michael Kimmel, driving researcher in the field of sexual orientation contemplates. The codes of taking care of business make me wonder about the what-uncertainties of my own life. As an essayist I am continually envisioning prospects. As somebody whose father ended it all when I was four years of age, and as somebody whose sibling directed a shotgun at my face toward get me to quit singing melodic numbers, I am dim.
I've figured out how to get confined, cool, quiet, gathered, hyper-manly, unemotional, deadpan, and hazardous. Indeed, I'm as a rule to some degree anecdotal, perhaps scholarly.
Indeed, even protected from the codes of fellow land in secondary school I actually find myself stuffing down my sentiments looking for a deadpan truth. I absurdly look for objectivity in writing, a disagreeable thought. However, imagine a scenario where truth was a gay man. Indeed, even at the smallest sign of my sexual direction being uncovered I shut the entryway on self articulation. At the point when the instructor cautioned the understudy about ridiculing my sweater, despite the fact that I thought he was offering a veritable commendation, I never wore what I called, "the faggot sweater" again.
With books, I could conceal what I was perusing. The vast majority never asked and I never read in the corridors. I read in private at home. In the event that somebody asked I would cover my lovely interests saying, "simply an idiotic book report for school". I got a book on existentialism well before I understood what existentialism was. I was a great deal like Luke Woodham.