Working World: Employee Salary Transactions With Crypto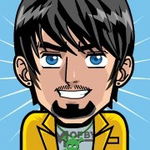 The world economic situation is deteriorating. Covid-19, war and inflation exacerbate what is happening right now. Then, this affects several sectors such as agriculture, finance, restaurants, offices and others. Workers have to accept the bitter situation where the price of goods is increasing due to the influence of inflation which worsens household finances.
Workers affected by the global economic, downturn have to accept the fact that they have to receive salaries in the form of cryptocurrencies. This is based on a statement from the global freelance site, Deel. Their calculations are based on the release date they made, namely The State of Global Hiring Report 2022.
Based on the release written on the document, they argue that although the top companies are bearish, there are a number of companies that use crypto as a means of payment that can be used by 5%. This number is up about 2% from last year so crypto adaptation has a significant impact. Especially in the LATAM area or Latin America and EMEA (Europe, Middle East & Africa).
History that describes active crypto transactions that occur in the region, which consists of 67% of account withdrawal activities in the LATAM area and about 24% of countries that are members of the EMEA region carrying out cryptocurrency withdrawal activities. Another note is about the frequency of the type of coin that is often traded or withdrawn by workers is Bitcoin (BTC), which has the highest frequency of use, around 47%. The second position is USD Coin (USDC) which has a record withdrawal frequency of around 29%. The third position is occupied by Ethereum (ETH), which is around 14%.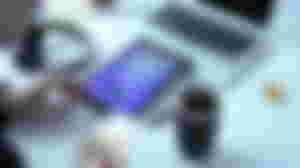 Then, what is the meaning of the data above? This can mean that people especially general workers in these countries are increasingly concerned with digital-based finance. They want investments or assets for the long term. In a more detailed explanation, people who are interested in getting into the world of cryptocurrencies have 3 reasons.
First, workers want crypto as a tool that can maintain the value of money and expect its value to continue to rise above FIAT currencies. The instability of FIAT money is considered to be detrimental to their financial planning. Second, workers want easy money transactions and to avoid outdated banking regulations. Banking regulations are often a waste of consumer time, cumbersome and inflexible. Third, workers want investment in coins with a faster velocity and higher volume. Stocks have high returns but don't have the time acceleration as good as cryptocurrencies.
So, those are the goals and reasons expressed by the workers regarding their need for crypto. Their reasons aren't entirely true. For example, FIAT does look bad these days. But, crypto is much worse to predict because the volatility is too high. Then, stocks don't have a market as fast as crypto. But, it is safer than crypto, at least for medium-term investment. In conclusion, workers may not be able to properly assess the characteristics of cryptocurrencies. On the bright side, more and more people in this world are getting to know the use of cryptocurrencies.
Photo Sources:
1. Pexels | Ono Kosuki
2. Pexels | Morthy Jameson