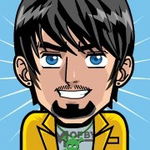 We have been fighting for more than a year in this pandemic era. It was quite difficult for me and my family to go through all of this. The things that we usually do when we are together have changed. Everything around me seems deserted, like there was no life.
We don't know how long this pandemic will end. But, we try to get used to life in a different way. It starting from how to eat properly, how to meet someone, how to celebrate a wedding and more. This also includes how to celebrate our independence day in a different way as Indonesian (even though The Independence Day of Indonesia has passed a week ago). However, the games or contests that are usually held on our Independence Day, it won't be held because that competitions traditionally require physical contact. Why ? Basically, the games are intended to increase social closeness among fellow citizen, instead of winning the competition.
An event that held in every 17th August to entertain citizen. It starts from the morning, we had fun together until the evening to seeing people who are participating in any games, then we distribute the prizes to people who took part in competition and making barbeques or satay together until the night comes (the last part is optional). What games that we held ? we usually held competitions that physically, we can see it directly. I will give an example below…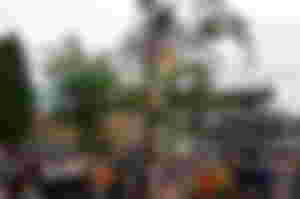 "Panjat Pinang" (or climbing slippery pole) is an attempt to climb to get some prizes at the top. You will climb as a team to get a prizes. The examples of prizes that are usually placed on top such as food, drinks, new clothes, money and bicycles. But, there is a challenge. Its not easy to reach the top because your body and tree trunks have been covered with oil and mud. So that, it becomes slippery.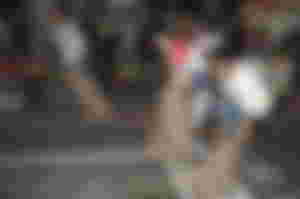 "Balap Karung" (or sack racing) is a unique game where you use your sack as a vehicle to overtake your opponent in a single lane. The winner is the one who arrives in the fastest time.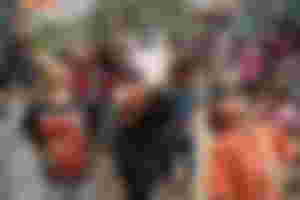 "Lomba Makan Kerupuk" (or eating crackers game) is a game where you have to eat the crackers quickly until there are no leftovers. The crackers will be hung by a rope. So, you aren't allowed to use your hands, you can only use your mouth to eat. You will win this game if you eat faster than your opponent.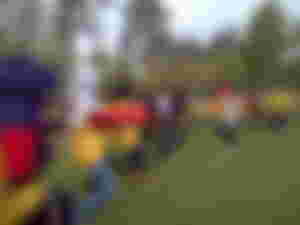 "Lomba Tarik Tambang" (or tug-of-war game) is a game where you will compete with the opponent team strength by pulling the rope. Usually, each camp will be filled by many people with the same number. Only the strongest team that will win in this game.
Well, there are also other competitions but I will not explain all of them, because each region has a different way. So, I just want to point out in general terms.
 This competition is a common thing to do on Independence Day. But, these days are different. We can't do that and we should run the competition online. So, this competition is different from the usual. I'm going to give an example of what can be done...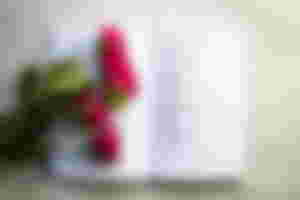 1. Poetry Contest
A participants are expected to make the best poetry that has a theme about "Independence Day". Then the participants collect it to committee. After the committee decides who will win, a participant must to read it poetically via Zoom application or live streaming on Instagram (depending on the rules).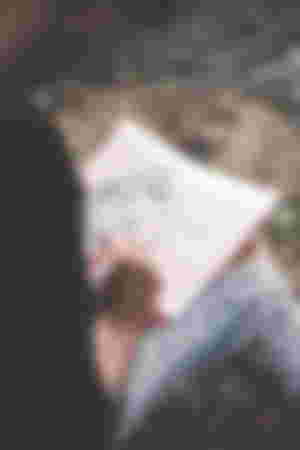 2. Drawing or Design Contest
A participants will draw or design an illustration where the heroes are fighting the invaders. The best design among the first to the third place will be displayed in the local resident's wall magazine and participants will get a certain amount of money.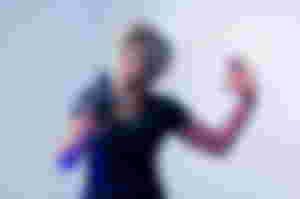 3. Make a Song and Singing Contest
For those who have singing talent here, participants are asked to make their own songs with the theme  "Heroes or Independence Day". Then, a participants will do live streaming to sing the song. A participant who composes good lyrics and sings well will be the winner.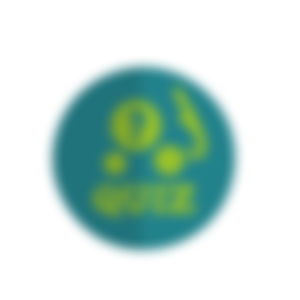 4. Online Quiz Contest
Here, a participants must login via Zoom application to join other contestants. Then, the participants were asked to answer questions posed by the host or the committee. For the participants who answered correctly and collected the most points, he was entitled to win. The prizes or money will be awarded through the bank accounts.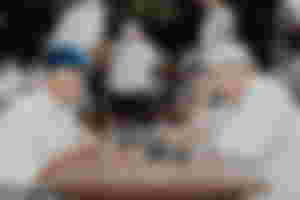 5. Online Chess Competition

If you're a great thinker, you maybe good at playing chess. In this case, if you want to play against real players online, you can invite them. In order to playing for Independence Day, you can make a competition among your closest friend, closest neighbor. One of example is you can play on chess.com sites. So, you can invite all of them to participate into the game. Then, make an attractive prizes, so those people feel interested to try this game.
Maybe, there are many other game or competition ideas to celebrate Independence Day. But, my mind only ends up here. If you have any other ideas, you can comment below.
Photo Sources :
1. Panjat Pinang | Wikimedia
2. Balap Karung | Wikimedia (Lead Image)
3. Lomba Makan Kerupuk | Wikimedia
4. Lomba Tarik Tambang | Flickr
5. Poetry | Unsplash
6. Draw a Face | Unsplash
7. Sing | Pexels
8. Quiz | Pixabay
9. Chess | Unsplash