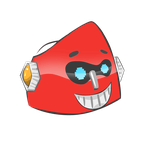 Exciting World Cryptos is your journey to great content. Where Content Creators can have a direction and solution to anything of question. If you are wanting to start as a content creator. Exciting World Cryptos will help you well on your journey. 
What Is Exciting World Cryptos:
Start Your Content Creation Journey


Spokesperson Video and Articles


Social Media Sharing - Assistance


Assistance In Your Content Creation

Video Editing & Creation


Information & Education On Bitcoin & Cryptocurrency


Content Support & Curation
* The Exciting 5


Solution To Start Your Content Creation Journey
Working Towards To Success For All Content Creators
Let's Discuss Further On What You Like To Bring To Creation
Any information you like to be created. 
Assist in getting your journey started
Get Your Message Known In The Community
Inquire To Us To Tell You What Can Be Done.
  Contact Information
Twitter: @ExcitingWorld32
Uptrennd: https://www.uptrennd.com/user/jr
YouTube Channel: https://www.youtube.com/c/WorldT
Hive:   worldtraveller32
Flote: excitingworld32
Twitter: @excitingworld32
LBRY: exciting-world-cryptos
Website: www.excitingWC.com
Email: exciting@excitingWC.com
Big Thanks To All My Followers, Subscribers, And Everyone Everywhere
Amazing words.
#excitingcontent #contentcreators #videos #goals #running #ironman #health #fitness #lifestyle #social #help #contentcreation #assistance #socialmedia #excitingworldcryptos
Thanks for watching; If You Have Any Questions Feel Free To Use the Links and Contacts Presented