Congratulations goes to the LA Lakers for sweetest 17! Last night they have catched the Celtics by gaining the 2020 NBA championship.. And now they both are most successful teams in NBA history with "17"..
LeBron is the world, a wall standing, a man who is always fighting.. He got his 4th championships ring with his third team after Miami Heat and Cleveland Cavaliers.. (Danny Green also earned this honor too after having the rings with Spurs and Raptors..) And now we are asking this question; will he catch Kobe (5 rings) or Jordan (6 rings)..
AD is the word, who can do anything on the floor with passion while he scares his opponents in big time.. He is still 27 years old and he will have quite long time in this league.. So we can say that he will reach more achievements before he retires..
İf we check Lakers' post season performances we would see that;
LeBron: 27.6 points, 10.8 rebounds, 8.8 assists and 1.2 steals per game..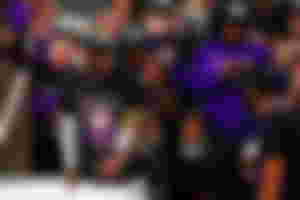 Anthony Davis: 27.7 points, 9.7 rebounds, 3.5 assists 1.2 steals and 1.4 blocks per game..
As all we see that both players played played their best performance and they have given sweetest 17 to their teams Lakers..
LeBron James is the top scorer and assists, as all we see that he is still a king.. King of the NBA for sure.. He is 35 years old today but he just seem that he is still in his 20's.. Want to ask you a question, is he the greatest athlete in the world right now? That's why he has won the Finals MVP awards one more time.. And with that he has broken a big record.. He has won Finals MVP award with 3 different NBA team.. No one could achieve this success before.. He is keep writing history.. I believe no one could break this honour again soon.. Because it is not easy..
Lakers has won their last championship in 2010 with Black Mamba (RIP) when they beat the Celtics 4-2 in Finals.. I am sure that they will dedicate it to their Legends Kobe Bryant..
Thank you for reading..

Image Credits:https://cdn-amk.sozcu.com.tr/amk-resimler/2020/10/iecrop/los-angeles-lakers-reuters_16_9_1602480425-880x495.jpg
https://image-cdn.essentiallysports.com/wp-content/uploads/20201012121903/2020-10-12T024018Z_243616150_NOCID_RTRMADP_3_NBA-FINALS-LOS-ANGELES-LAKERS-AT-MIAMI-HEAT-1600x1067.jpg