The presentation of an inevitable success on the read.cash platform "Get to know me"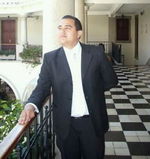 1) INTRODUCCIÓN FAMILIAR Y ORIGENES
Saludos cordiales, mis estimados amigos y amigas, en esta primera publicación quiero hablarles un poco de este servidor, me llamo Javier Gallardo, tengo 35 años del cual no me quejo de nada, actualmente vivo en el Estado Barinas de la Republica Bolivariana de Venezuela, tengo una familia constituida el cual esta conformada por mi esposa Genesis Gutiérrez y mis 02 hermosas hijas que son Francheska Gallardo y Ximena Gallardo, gracias a DIOS tenemos nuestra propia casa, del resto de mi familia les puedo decir que aun disfruto de la compañía de mi señora madre que se llama Marisol Mendoza y de mi hermano Jhonny Gallardo, lamentablemente mi señor padre Francisco Gallardo tuvo el 29 de julio del 2015 a raíz de una terrible enfermedad como lo es el Cáncer.
Foto referencial de mi galería personal donde se expone mi núcleo Familiar:
FOTO # 1 : de izquierda a derecha: Hermano, Madre, Hija mayor, Yop, Hija menor, Padre.
1) FAMILY INTRODUCTION AND ORIGINS
Cordial greetings, my dear friends, in this first publication I want to tell you a little about this server, my name is Javier Gallardo, I am 35 years old and I do not complain about anything, I currently live in the Barinas State of the Bolivarian Republic of Venezuela, I have a constituted family which is made up of my wife Genesis Gutiérrez and my 02 beautiful daughters who are Francheska Gallardo and Ximena Gallardo, thanks to GOD we have our own house, from the rest of my family I can tell you that I still enjoy the company of my mother called Marisol Mendoza and my brother Jhonny Gallardo, unfortunately my father Francisco Gallardo had on July 29, 2015 as a result of a terrible disease such as Cancer.
Referential photo of my personal gallery where my Family nucleus is exposed:
PHOTO # 1: from left to right: Brother, Mother, Older Daughter, Yop, Younger Daughter, Father.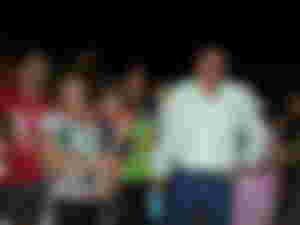 FOTO #2 : Mi esposa y yo.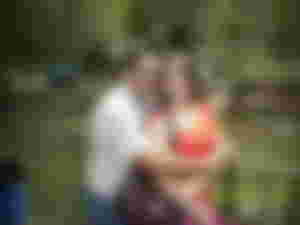 2) LOGROS DE VIDA Y ASPIRACIONES:
Me gradué en la Universidad de los Andes en el Estado Mérida-Venezuela, con la carrera de Derecho, posteriormente logre obtener el titulo de Magister en Ciencias Políticas Mención Planificación y Desarrollo local por la Universidad Bicentenaria de Aragua, también tuve la oportunidad de estudiar en las Maestrías de Derechos Humanos y Corte penal Internacional en la Asociación de estudios Globales, próximamente Doctor en Estudios Jurídicos; sin embargo, mi carrera profesional y mi conocimiento no me han apartado de la sensibilidad humana que debemos de tener con nuestro prójimo, trato de ayudar al máximo de personas que mas pueda, uno de los graves errores de algunos eruditos es que se encierran en sus 04 paredes y se tragan el conocimiento o en otras palabras están arando en el mar.
Con respecto al área laboral, les puedo comunicar que he trabajado en muchas instituciones del Estado como en empresas privadas, representando al patrono en cargos de confianza o de alto nivel, en cada cargo que ejercí el conocimiento fue extremo, así como el tiempo que le dedique a cada uno de ellos, por ende, he sido reconocido como uno de los empleados mas eficaces en el desarrollo de tareas que ejecuta en base a rendimiento.
Como cualquier persona tengo muchas aspiraciones en la vida, la principal es que quiero mejorar mis ingresos económicos, que es una de las cosas que nos da dolores de cabeza por lo menos en el pais donde estoy viviendo, pero aun así, confió de que todo puede mejorar, sigo en mi firme convicción de que todos los nacionalistas no pueden dejar su casa sola, considero que alguna de mis buenas ideas puede cambiar el mundo para bien, solo que mi momento no ha llegado.
FOTO # 3: en el lado izquierdo de la imagen, me pueden observar participando en un acto de grado como autoridad de la Universidad Nacional Experimental de la Seguridad en Barinas-Venezuela
2) LIFE ACHIEVEMENTS AND ASPIRATIONS:
I graduated from the Universidad de los Andes in the State of Mérida-Venezuela, with a degree in Law, later I managed to obtain a Master's degree in Political Science with a mention in Planning and Local Development from the Bicentennial University of Aragua, I also had the opportunity to study in the Masters of Human Rights and International Criminal Court in the Association of Global Studies, soon Doctor in Legal Studies; however, my professional career and my knowledge have not separated me from the human sensitivity that we must have with our neighbor, I try to help as many people as I can, one of the serious mistakes of some scholars is that they lock themselves in their 04 walls and swallow the knowledge or in other words they are plowing in the sea.
With regard to the labor area, I can inform you that I have worked in many State institutions as well as in private companies, representing the employer in positions of trust or high level, in each position that I exercised the knowledge was extreme, as well as the time I spent I dedicated myself to each one of them, therefore, I have been recognized as one of the most effective employees in the development of tasks that are executed based on performance.
Like any person, I have many aspirations in life, the main one is that I want to improve my economic income, which is one of the things that gives us headaches, at least in the country where I am living, but even so, I trust that everything It can improve, I remain firmly convinced that all nationalists cannot leave their homes alone, I believe that some of my good ideas can change the world for the better, only my time has not come.
PHOTO # 3: On the left side of the image, you can see me participating in a graduation act as an authority of the National Experimental Security University in Barinas-Venezuela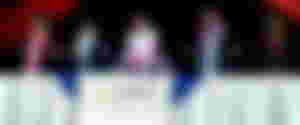 3) METAS DE CORTO, MEDIANO Y LARGO ALCANCE CON LA PLATAFORMA READ.CASH:
Tengo muchas expectativas con relación a esta plataforma, primero porque me gusta subir contenidos de calidad, tal vez no son perfectos, pero trato de que sea entendible y que las personas se identifiquen o por lo menos tenga alguna relación de interés con el articulo, mi meta a corto plazo es conocer la plataforma para poder obtener claves y tips esenciales para poder desarrollar contenido exquisito, la meta a mediano plazo es enamorar a mi audiencia, es decir, por allí pude leer brevemente que esta pagina trabaja con sponsor y eso es justamente lo que quiero atraer, personas que me financien para que yo pueda contribuir con otras personas de la misma manera, y mi meta a largo plazo es simplemente crear una comunidad que sea de Venezolanos, donde todos los intelectuales de mi pais puedan publicar contenidos completos y explicativos de temas que son de nuestra importancia en la cotidianidad, y esta plataforma se presta para ello, debido a que esta relativamente nueva, como pueden notar tengo alguna experiencia con este tipo de metas, estoy mas que seguro que pronto sabrán mas de mi.
Atentamente, se suscribe.
@erudito26
3) SHORT, MEDIUM AND LONG RANGE GOALS WITH THE READ.CASH PLATFORM:
I have high expectations regarding this platform, first because I like to upload quality content, maybe it's not perfect, but I try to make it understandable and that people identify with it or at least have some relationship of interest with the article, my short-term goal is to know the platform to be able to obtain essential keys and tips to be able to develop exquisite content, the medium-term goal is to make my audience fall in love, that is, there I could briefly read that this page works with a sponsor and that is precisely what I want to attract, people who finance me so that I can contribute with other people in the same way, and my long-term goal is simply to create a community that is made up of Venezuelans, where all the intellectuals of my country can publish complete content and explanatory of topics that are of our importance in everyday life, and this platform lends itself to it, because it is relatively new, as you can see I have some experience with this type of goals, I am more than sure that soon you will know more about me.
Sincerely, you subscribe.
@erudito26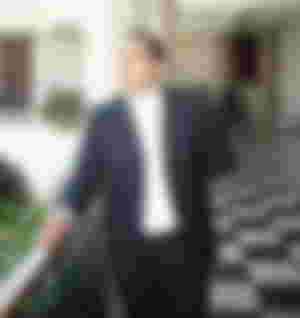 GRACIAS POR TU VISITA, VOTO Y COMENTARIO/THANK YOU FOR YOUR VISIT, VOTE AND COMMENT
(Todas las imágenes utilizadas en esta publicación, son de mi galería personal)/(All images used in this publication are from my personal gallery)
Te invito a confiar en mi desarrollo intelectual, tengo mi fe y la mística puesta en lo mas profundo del conocimiento humano, entre todos podemos aprender, mejorar y cambiar la humanidad.
I invite you to trust in my intellectual development, I have my faith and mysticism in the depths of human knowledge, together we can learn, improve and change humanity.