One Quiet Afternoon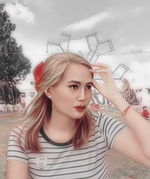 No sunshine, yet no rain, just shady weather is already enough. I've been longing for this feeling, a feeling that I miss a lot for years.
As I lay on my bed in this quiet afternoon, I find myself in peace. The peace that I felt abandoned me a long time ago, came back.
My heart is pounding like it wanted to jump with joy.
On this quiet afternoon, things I realized clearer, that nothing is permanent in this life. We may face stresses, problems, joy, or even blissfulness, nothing is permanent, and nothing would stay forever.
Just like my worries, I could say I am free, free yet not completely, although I want this feeling to stay with me until the very end, I know it's just temporary. However, it doesn't matter!
What matters is that I am at peace and serenity surrounds me presently.
After a tiring morning, I am here enjoying the breeze on this quiet afternoon.
Despite the lapses, I have currently in life, I could say I am still blessed. Though this month is not fairly good for me, still I am thankful for all of those problems. Because I realized, that my decisions are now ripened.
I could say everything indeed happens for a reason. Some could lend us lessons to contemplate, while some will just leave some memories for us to remember.
On this quiet afternoon, all I want is to live this life with joy, though it's impossible, I will try.
Just like what I've said, nothing is permanent, so I wanna live life the way that I want, without putting or depending my happiness on someone else's.
As of now, I don't want some material stuff, I am not after monetary stuff either because, for me, nothing beats the pleasure of inner peace. And that's what I long for now.
I know I will face better tomorrow and many more.
Who knows, one day all my dreams will happen too, but before it does, I will still be the one to make them come true.
On this quiet afternoon, let me tell you, just enjoy life, and never lean your happiness on somebody else's. It's you who will bring real happiness to yourself not anyone else.
---
Thank you for reading this random writing I prepared today. Also for staying with me despite my absences. 💚
All were just my feelings as of now (Thu, Jul 21).
Gracias for your unending love and support. 💚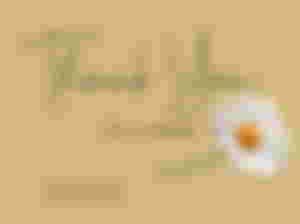 ---