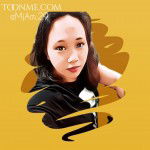 Hello guys todays content is about how I felt when some user gave an small amount of upvotes to some of my works.
As newbie here its hard to find some one will give you upvote, it's hard to be recognized by them since I can't write really good articles, so I didn't expect to receive an upvotes by others.
Yesterday morning, When I open my account and checked the balance, I saw its reached for about $1.20 dollars, I felt a bit nervous while checking the notification bell and I saw 2 members here upvotes some of my articles.
I'm really happy because Yes! Finally someone recognized my content, although those content was published almost a week passed.
I would like to thank to @Telesfor and @hanarie28 for giving me some amounts of upvotes. Im so inspired to write more articles and make good content because I'm hoping that nextime someone will recognize again my articles.
I may be not a good writer now but with the help of this platform I know that someday with continue writing and learning new things every day , I believe that I will create long exclusive articles.
For all members of read.cash especially newbie like me, let's continue to write good article with good content and exclusively made you.
"Don't lose hope, Keep on writing"
Note: The images I used is mine and this content is made by me according to my experiences in writing.