Sword In The Stone....II
Hey guys, it's that time again......
Nope, hell no.....

I thought it was all a silly joke, a prank by my old buddies.... Maybe this is a way for them to get back at me for ditching them, but the proxy and effects looked so real.
Maybe, maybe I'm dreaming, but the fact that I thought I was dreaming meant I wasn't dreaming. Then merlin spoke; you aren't dreaming far from it, the story of king Arthur that I can see in your mind that you know isn't true, he didn't stop Morgana, he didn't save the realm he tried yes but he died trying.
I uses my power all that I could muster to trap Morgana in a waking dream where she's been for 5000 years and I sealed my soul in the sword "Excalibur"...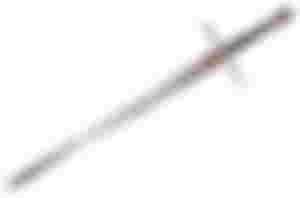 Confused and frustrated, I held my head saying it can't be real, I don't believe in fairy tales and ghost stories, merlin went on and said; the realm within the living and dead where we are now that I hid the sword has shown itself to you then Morgana is about to be free or perhaps she already is, now pick up the sword it has chosen you as a direct descendant of

king Arthur, pick it up!.
I ran out of there faster than I've ever run before, I kept running till I saw headlamp of a car passing then I knew I was on the right track "I kept thinking it isn't real, its all in my mind Arthur, morgana, merlin Excalibur all of it is in my mind I don't believe in those crap, I just need to see Emily".
From afar while I was running getting closer to the three story building where I had my apartment on the 3rd floor which was where I left Emily, people were running and screaming there was a fire on the 3rd floor a few of the apartments including my own were set ablaze. I heard Emily Scream from inside i tried to rush in to save her but the whole floor blew up before I could make it up the stairs..... I screamed till I lost my voice and I hit the ground almost lifeless, after 30 minutes of just lying there I heard his voice in my head it was Morgana she's free and she came here looking for you. The last descendant of king Arthur.

Last descendant? Wait does that mean she's killed my parents?, No she hasn't merlin said; you're adopted my boy your real parents died a long time ago...
Wait what! I'm adopted!.... I was deep in thought Emily my unborn child my real parents all gone, I had walked down the street far from where the fire was when I was filled with rage no more running, no more fear Morgana wants me then that's what she'll have "I am going to slay this dragon"....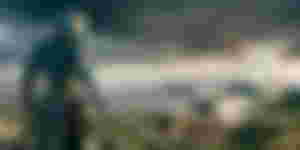 Do have have a nice night, BYEEEEE....
---