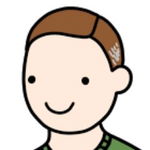 March 16, 2021 - Welcome to the Somewhat Daily, an almost-daily look at the last 24-hours' biggest gainers of cryptocurrency's top 100 by market cap. This is the place to learn about projects that are moving the most with quick overviews and brief analysis. Ready to get into it? Let's go!
Whew! I've got my work cut out for me this morning--the top 5 gainers are all projects that I'm relatively unfamiliar with. That's why we're in it, though, right? Let's learn about these.
According to this article on Cointelegraph, Orbs "focuses on building public, decentralized blockchain infrastructure for use by businesses and enterprises." Cointelegraph attributes the meteoric rise to the announcement that Orbs had partnered with Moonstake to add ORBS support to its staking wallet.
Siacoin (SC) is a company that focuses on decentralized cloud storage. The closest thing to news I was able to find is Sia Tech's March 2021 update on Medium, which was released 5 days ago. They summarize updates from the end of 2020, though, so this doesn't seem to really explain the sudden rise. I'll keep my eyes open for more on Siacoin.
Terra (LUNA) has been gaining due to the rising adoption of Terra's stablecoin, TerraUSD (UST), and subsequent burning of LUNA. The catalyst for all of this seems to be the $25 million investment by Galaxy Digital at the beginning of February. Demand for TerraUSD increased so much that it led to the burning of 80 million LUNA, taking the circulating supply from 484 million to 404 million.
Ravencoin (RVN) also started gaining back in February and has continued into March. The Cointelegraph article suggests that interest in the company began during the GameStop squeeze when Ravencoin's Twitter feed noted, "Stock markets are transforming. Ravencoin is here for those who want to build services or issue assets."
And, finally, at number 5 on today's list, we have Ontology (ONT). Earlier this week, Ontology announced that MicroWorkers had completed the initial integration of ONTO Wallet into their platform. MicroWorkers is a global freelancing marketplace, and the integration will provide its users with a new alternative for receiving rewards.
It also seems worth noting that 4 of the top 5 biggest losers in the past 24 hours were yesterday's top 5 gainers! The only one that wasn't on the list was CHZ, which just missed yesterday. Despite the pullback, HOT, HBAR, CHZ, and ONE are up 80% or more over the past 7 days.
Orbs (ORBS) +55.08%

Siacoin (SC) +37.03%

Terra (LUNA) +24.18%

Ravencoin (RVN) +23.72%

Ontology (ONT) +16.71%
Holo (HOT) -18.23%

Hedera Hashgraph (HBAR) -11.78%

Chiliz (CHZ) -9.60%

Algorand (ALGO) -7.17%

Harmony (ONE) -7.11%
---
Thanks for reading! I try to provide quick, easy-to-read updates like this each morning. Be sure to subscribe, so you don't miss a chance to learn about crypto's latest & greatest projects! I also love feedback. Did I miss the mark or make a mistake, or would different details make this more useful? Let me know by leaving a comment! Thanks again--I'll see you in a day or two or three!
Lead image by Bambi Corro on Unsplash