Symbiosis - The Juggernaut of Decentralized Finance
In life do not aim to be just good but aim to be the greatest, always do what is extraordinary. If you keep it that way you will forever stay ahead of the competition and become the Greatest Of All Time. So if I was to be asked to define what is Symbiosis Finance, without wasting much time I will simply say; Symbiosis Finance is the Juggernaut of Decentralized Finance. Let us dive into more details and see why it deserves to be called the Juggernaut.
Symbiosis Finance Overview
Symbiosis Finance is a decentralized multi-chain liquidity protocol that enables users to perform any crypto token swaps on any Ethereum Virtual Machines or Non-Ethereum Virtual Machines network with a single click whilst users remain the owners of their tokens.
Imagine before the internet was popular, people would walk into different stores to buy different things. Let us say you had to buy some plumbing equipment to fix your toilet and you also want to buy some appliances and groceries and that means you had to walk into different stores to buy those things. Later on, Amazon came in as the Juggernaut of online stores and broke that barrier and it was a one-stop-shop where customers just do their shopping online in their comfort of home. Imagine how much time is now being saved by these customers.
Now there are so many chains and networks on which tokens are built and currently, Simbiosis supports 4 networks namely BNB Chain (formerly BSC), Ethereum, Polygon, and Avalanche. Already on the testnet, they have Huobi Eco Chain (Testnet) and OEC, formerly known as OKExChain and in the near future, will support more networks like Solana and it will be a 1 size fits all.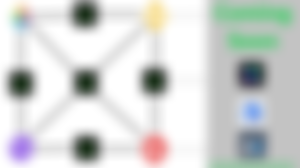 Unlike other Decentralized Exchanges, Symbiosis Finance can swap any token from any chain to another chain. All along I have been wondering how I am going to buy some Cronos on the Crypto.org chain but could not find the solution. Decentralized Exchanges were only giving me an option to buy Cronos on ERC-20 and as for the Crypto.org chain I couldn't unless I buy on their Centralized Exchange which I can't due to restrictions in my country. With their DeFi wallet, I can only swap tokens on the same chain and no interchains but now Symbiosis simplified things. Now I can just swap a different token on another chain to another different token on a different chain. For instance, I can swap AMPL on the Ethereum chain to wrapped Cronos (wCRO) on the Polygon chain which also has low fees without hustles then I can unwrap it anytime I want.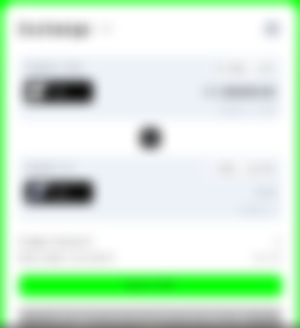 On other Decentralized Exchanges, you can not inter-swap tokens from different chains you first have to change them to Crypto coins like ETH, BTC or BNB then swap them to your desired token. Also, note that on Symbiosis Finance the minimum you can swap on tokens is $50 but I hope in the near future they will lower it to maybe $20 or $30 just to make sure they accommodate everyone.
This Makes Symbiosis
Simple, Uniswap like user experience No additional wallets, long waiting time, or extra steps to proceed with a swap.

Fully decentralized No central party can stop the Symbiosis protocol or censor users from accessing it.

Non-Custodial No one (including the Symbiosis team) has access to users' funds.

Limitless cross-chain liquidity It targets as many token pairs as possible across all blockchains while providing the best prices for swaps between any arbitrary token pair.

Interoperable It connects every blockchain that gets enough market attention. Our ultimate goal is to bridge.
Symbiosis Finance Token (SIS)
They developed their own protocol token called the SIS which was built on the Ethereum network and is now also found on Arbitrum. It has a maximum supply of 100,000,000 SIS and only 9,715,000.00 SIS are in circulation currently there are 2,301 holders of SIS tokens. The lists below show the tokenomics in full detail.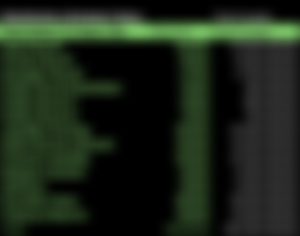 The SIS token is used for 2 uses which are:
Staking to run a node in the relayers' network.

Governing the Symbiosis DAO and DAO Treasure.
Where can I Store my SIS tokens?
SIS can be stored in so many web wallets which include Metamask, XDEFI, and Wallet Connect amongst others, and all you have to do is install the wallet plugin and create your account. Also, take note they support 2 sets of blockchains for Mainnet and Testnet, and for testnet make sure to add Rinkeby Test Network as a network to the wallet.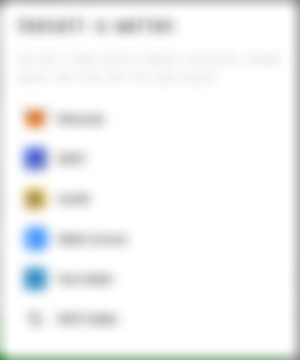 Providing Liquidity on Liquidity on Symbiosis Finance
Symbiosis Finance is one of the best if not the leading liquidity providers which offers Juicy APR on stable coins. as compared to other liquidity providers which offer less than 10% on stable coins but on Symbiosis the lowest you can find is 74.39% and you can also find some APR as high as 202%, what else would you want. This is an opportunity you should not miss because they still have a low Total Locked volume of $3,859,940 and as TVL increases the APR rates will be reduced.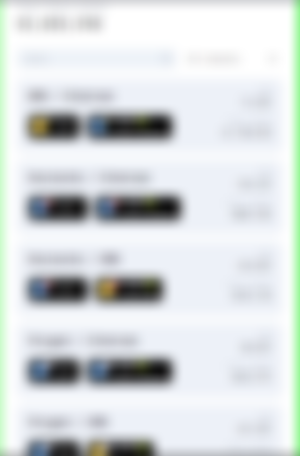 Privacy Policies
Symbiosis respects the privacy policies of its users therefore by collecting a few relevant data such as emails, your name, IP dress, public Blockchain address, and mac address for communication purposes to monitor interface behavior and also to improve performance on the interface. They do not collect data from people under the age of 18 so if you suspect your child provided his/her data on Symbiosis they urge you to contact them and they will delete the data from their interface. They will never ask you for your private keys and seed phrase no matter the circumstances
Symbiosis Careers
Currently, they are recruiting and there are 4 open positions you can apply for; Solidity Senior Engineer, SMM Manager, Frontend Developer, and lastly Senior Golang Engineer, if you have the required qualifications and are interested in the job you can drop your Curriculum Viate's on this mail address careers@symbiosis.finance.
Follow Symbiosis on their social media platforms so that you learn more in detail and never miss any of their updates.
Twitter: https://twitter.com/symbiosis_fi
Telegram: https://t.me/symbiosis_finance
GitHub: https://github.com/symbiosis-finance
Discord: https://discord.com/invite/symbiosis
Blog: https://blog.symbiosis.finance/
Follow my Links for more of these articles and earn AMPL & Statera on Publish0x for reading and writing articles, also earn Bitcoin Cash for writing articles on Read.cash