Should I Buy Gaming Cards and Non-Fungible Token's [NFTs]
In my Crypto Journey, I have seen a lot of tokens from different categories coming and going, it's like it was a stillbirth. They just come and make a lot of noise and then just vanish from the map and only then you will realize that "not everything that glitters is Gold" and because of that, I decided to stay away from tokens that I hyped too much.

When they vanish from the global crypto market map, the team behind the project will delete all their social account and you will be left with 3 things only; Transaction history from your wallet, Worthless Tokens & Emotional stress, and pain. It will take some time for you to heal from that pain so before you jump on to the crypto investment train make sure you manage your risk and do proper research.
How do we end up in the Dilemma?
Most newbies go on social platforms like Twitter or YouTube and follow Crypto influencers who shill potential tokens and they get investment advice from them and invest in the noise being made by them. Those guys mostly talk about tokens that have the potential of going 100 to 1000%, also price analysis, but one thing you should know, some things are too good to be true. You should know that some will be advertising their referral link and some of them will be paid to make those videos, so if an influencer says but you do not just buy for the sake of buying.
What Other useless token types do we have?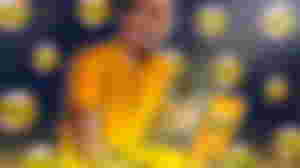 I know a lot of people do not agree with me on this one but the honest truth is those tokens are just created and they lack utility. If you check the history of Doge you will see that it was created out of fun, then Shiba Inu was created but it had nothing to offer except too much hype from Elon and its strong community which always dreams that it will reach $1 someday. The truth is Shiba will never reach that price unless they do serious burning. Recently it got involved in the Metaverse and I am sure they discovered that the MeMe category was slowly withering and dying. We have a lot e.g Floki, Kishu, and a lot of them. I am not saying they are bad tokens, but it's just that they lack that vibe and I don't spend much money on them.
NFTs, Gaming Cards, and Metaverse
Every investor is now jumping into the NFTs, Metaverse, and Gaming Tokens because it's a new kid on the block and there are higher chances that this will be a success. If we are to do a survey to see how many people play games we will see that more than 60% play games on their PC or phones just to kill time. We also have serious gamers who invest more in their gaming equipment and they just play for fun. Things are changing now because now those gamers are now getting paid to play games. If we had no gamers maybe we would have said the Metaverse and Gaming Tokens will fail but it's different from other altcoins.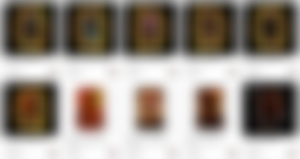 The above image shows the NFTs of Pyroworld which is a launchpad platform and they are also a Play 2 Earn. Their NFTs are going to be the characters to be used in their play to earn games.
So The Gaming NFTs has got utility and these can be used in the metaverse, it might be a character you will be used in playing the game, or you might use it for guilds purposes, staking it and earning rewards. It's like you are playing Street Fighter 2 and you have an NFT of Major Bison, which means you will be able to use that NFT on your character.
Then we also have some useless NFTs being created by everyone and most of them do not have utility. It's like someone just gets a JPEG and creates an NFT out of it and sells it. Just because NFTs are on-demand doesn't mean you should buy any. Scammers are also on alert and this is their time when they make money maximizing this opportunity. Also, take note, there are so many token creators claiming they are into metaverse and they have a nice website, nice graphics, and NFTs but in the end, they just sell those NFTs but will never deliver the game.
Follow my Links for more of these article and earn AMPL & Statera on Publish0x for reading and writing articles, also earn Bitcoin Cash for writing articles on Read.cash
You can also earn some Jump Tokens for sharing your Internet connections using Honey Gain.