Quality over Quantity in Crypto Investment
The Millionaire's and Billionaire's we see in this World they did not just work up being rich. It took a lot of hard work, focus, faith, action and a proper analysis. They do have financial advisors who help them in choosing wisely so that they invest in invest in Yummy investment assets. The same concept somehow apply in the crypto currency investment because money is involved here.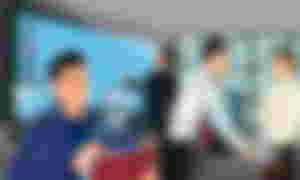 In the Cryptoverse i guess we have approximately 90% investors who make the mistake of investing in quantity instead of Quality crypto tokens with real use. If you ask investors randomly why they bought certain types of crypto asset you will hear different reasons like:
Its trending - Mostly investors would go on the trending list and see which tokens are trending and they invest in those. I once did the same thing, i even have some useless tokens that i am still holding that i can not sell because they dropped drastically in value.

I bought billions and waiting for it to hit $1 - Someone will look at Bitcoin and just imagine if he had 10 BTC, then he keeps on dreaming and think of buying a different token maybe costing $0.000000000xx and get Billions of tokens. That moment he will be hallucinating seeing that coins reaching $1 and he becomes a billionaire.

Its gonna be the next Bitcoin - I am sure we once all came across some people saying if you missed Bitcoin this is your chance of getting in and poor investors will be lured.

Its gonna be used as a legal tender - Most new crypto will come and claim that their token will be used as a payment method and you can purchase in stores and online shops like Amazon, eBay and the likes.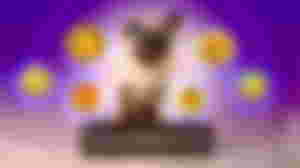 At first i saw this act of investing in Quantity in the MeMe Tokens as investors were just jumping in a number of different MeMe tokens. If you check on the MeMe tokens list on coin market cap you will see that we now have a lot of ---Inu and --doge tokens and most of them when being advertised it will be said, this is the son of *****, this was inspired by ***** and a lot of sugar coated stuff and for that reason a lot of investors jump in. Of all the Meme's i checked i have discovered that their total token supply ranges between Trillions and Quadrillions.
The Era of Meme tokens seem to be declining and now the Metaverse is getting everyone's attention and now its the house hold name. Now in the Metaverse and Gaming Tokens we see that there are some with supply ranging from Billions and Trillions and you wonder why all this supply.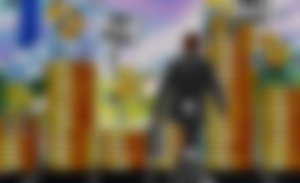 Just from the basics of economics, we know that too much supply will result in less demand and lower prices. So the same basics apply in crypto currencies, if you invest in a token that has crazy supply, you might end up investing in quantity with lower chances of Quality. Bitcoin is of high quality that is why its value is always levitating and its supply is limited which is its strength. So when investing i think its wise to invest in tokens with low supply or tokens which has a deflationary supply, so that with time the supply will be less and the value will be high.
Mostly these tokens with higher supply they sometimes skyrocket and then fall because most of them have no real use in the cryptoverse and they have nothing tangible to offer on their white paper. The best they do is to get listed on more different centralized exchange but that does not mean that the price will stabilize. Its like the devs list the token on more exchanges so that they can sell more and the trading volumes wont do much to the price movements.
Also Follow my Links for more of these article and earn Bitcoin Cash for writing articles on Read.cash
You can also earn some Jump Tokens for sharing your Internet connections using Honey Gain.