My Crypto Outlook 2022 - Re-Igniting The Cryptoverse with DeFi, NFTs, Metaverse & P2E
Re-Igniting the Crypto Flame with Bityard
Bityard is a leading Singaporean Online Crypto currency trading platform founded in 2019 and it has more than 100 trading pairs. It is regulated by American Money Services Business, Business Administration of Singapore, Estonian Financial Regulatory Authority and Australian Transaction Reporting and Analysis Center. With all these regulations you can deposit your money without any doubt because you are well protected.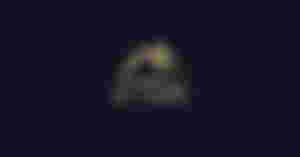 Bityard values the security of their clients and require the Know Your Customers and which is also a necessary requirement by its regulatory bodies to avoid suspicious activities, laundering and fraud. If it happens that a trader lose his money e.g during a hack, you have to be rest assured that you will get all your balances, so there is no doubt that every trader and investor need Bityard in their Cryptoverse.
Deposits and Service Providers
The most thing i love about Bityard is its non discriminatory and is meant to serve almost everyone in 150 countries. Other platforms limits and does not serve all clients equally due to minimum deposits. At Bityard the minimum deposit is $0 which means you can deposit every small amount that you think of adding to your account.
They have different Service providers namely Banxa, XanPool, Transak, Ramp and just to make sure your transactions are smoothly done you do Your KYC and you are good to go. They support more than 50 Fiat currencies which include USD, VND, ZAR, ARS.

Unlike other Exchanges who just use 1 service provider when depositing using credit cards, on Bityard you have a variety with different rates and different limits. The buying process takes between 2 to 10 minutes and you order will be ready, in some cases it might be late and if it happens always refer to you email and check the update.
Market Segments

As i said Bityard is an Exchange platform for all, whatever you need you will find it there. It has different segments namely Spot, Lite Futures and Perpetual Futures.
The Spot segment is the arena where you will find all trending crypto assets listed and being traded e.g BTC, ETH etc. On that segment you will notice that it is categorised, in different crypto pairs, BUSD, USDC EUR GBP DOGE and USDT and you can trade all you favorite crypto pairs.
On Lite Futures you will find segments like Crypto , Commodities and Forex meaning to say even Forex traders can also use this segment to trade the commodities listed there and Forex pairs listed.
Lastly we have Perpetual Futures and this segment has 4 assets that you can trade.
Copy Trading
Bityard doesn't leave its weak friend on their own. As they know that the market feeds on the weak, the undisciplined and the inexperienced they made a plan to carter for those our lovely friends. They have copy trading were its clients can follow the traders they want and make trades following experienced traders.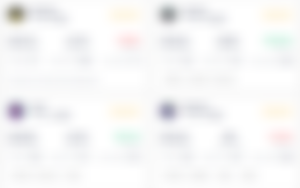 With this you will never go wrong as all the information you might need if all publicly provided like Trading days, Total trades, profit rate and followers. You can see the performance of each trader and you choose the one you want to follow, so you see they make it easier for each client to make an easier trading decision through making a comparison.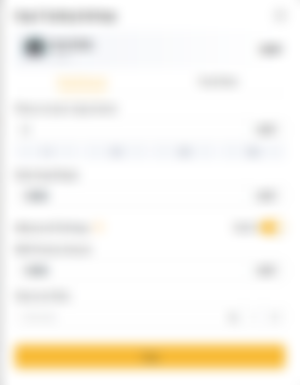 If you select the trader you want to copy from its will show you all the option. The minimum amount required for copy trading is 10 and once the trades reach daily copy margin of $12 000 it will stop copying.

Who doesn't want free crypto currencies, i am sure everyone does love it. On Bityard you can get these free crypto mystery boxes for completing different tasks. You can deposit money into your account using Banxa and you might be lucky and get yourself a mystery box, Depositing with TRANSAK will get you the chances to win again. Trading in the Spot will getting you amongst the lucky winner and the KYC also gives you the chance to win. Everyone has a chance to win here and a lot of tasks to accommodate everyone.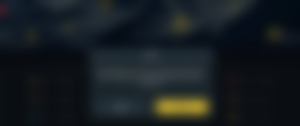 Get your assets to work for you, here you can select your mining tokens that you want to convert to USDT and then begin the mining process process.
Fees
Bityard has different fees structures and they are categorized as follows; On spot fees it ranges from 0.1% to 0.3% each for Maker and Taker. Then there is conversion fee when trader is swapping from 1 crypto to another which ranges from 0.1% to 0.15%. Then there is rollover cost which is the fee charged for holding a trade over night and its 5%. These are the cheapest fees you will ever find on Crypto trading exchange platforms
Affiliate Program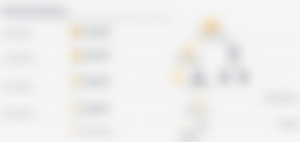 They have a well paying referral program where they pay 40% of all trading fees  and the commissions are paid in real time. Checkout the above structural level which shows how you can benefit from the referral program.
My Trend List
Just looking at the Lite Futures i have so much faith that ATOM also known as COSMOS will be trending. I have been following this  token for some time now and i just love how it outperformed other tokens. From its all time low of $1.13 2 years ago it managed to hit an all time high of $44.70 in September in 2021 and i am expecting a nice performance after the crypto winter. Its Dapps are increasing now at 262+ and they are managing 130 Billion worth of assets.

Atom has total supply of 500 000 000 ATOM and out of that they have 287 000 000 that are circulating. They have 179 000 000 staked and 108 000 000 are left in the circulating, as the number of Dapps increases and the number of assets staked this means the circulating is decreased which will lead to higher demand and low supply therefore drive the price up.
Bitcoin As we know Bitcoin is the ancient Crypto and it always lead the way whether its Crypto winter or summer. Unlike other alts which has many use cases, Bitcoin is mainly used as a investment asset and as a payment method. As the world is embarrassing Crypto i see BTC going to the moon and one day in the coming years we will see it hit 500K.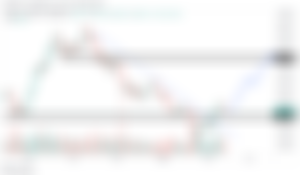 Looking at the above chart BTC is trading below the trendline and i am anticipating a break above and a retest , then from there we heard to $60000. Once we reach $60 000 we then look if it will break above $69000 and if it does i think we will close the year 2022 trading around $75000.
Ethereum This is the second largest Crypto currency on the market and this one has many uses cases as compared to Bitcoin. Dapps are now being built upon the Ethereum Blockchain and despite the crazy fees being paid on ETH and ERC-20 tokens, we still see developers and investors getting involved in the ETH ecosystem. This is proof enough that ETH is still getting stronger no matter what. I am sure when ETH 2.0 comes into place ETH will sky rocket.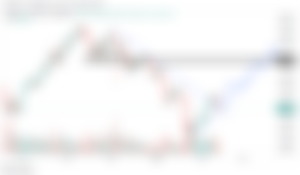 I think if ETH hold strong at $2600 it has chances to close the year trading  at around $4500 to $5000 per coin. Lets hope the fees will be reduced once they are reduced then we expect a rise.
Meme Tokens
Honestly i a m not a big fun of meme tokens because most of them do not have much uses they are just being created out of fun. If you have see recently Elon praised to Doge token and it went to the moon reaching an all time high of $0.73 and we saw the introducing of Shiba it got the same praises just like Doge from Elon musk and it made some moves. Then after we have seen a lot of meme tokens created and the developers saying they are all inspired by Elon, e.g we have Shiba, Baby Shiba, Floki, Baby Floki, and a lot. A lot of rug pulls are happening in the meme tokens so i just don't have that much faith in them, of-course i do invest in them but i only invest a few dollars so that i wont regret when the project fails.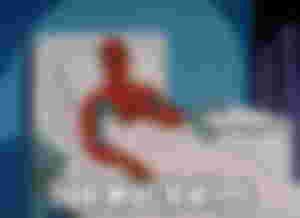 There is too much Hype in the memes and on the actual ground there is nothing. They have too much supply and that limits the price from sky rocketing, there are others which might do well but as for Doge and Shiba i don't think they will do much now because they outshines other memes. Currently my eyes is on Pitbul token and i hope to see it someday listed on Bityard.
NFTs, Metaverse
There is no Doubt that the Metaverse, NFTs and Gaming Cards have taken the household name and is slowly burying Memes. When Facebook rebranded to Meta we saw Metaverse tokens skyrocketing, Axie Hit$165.37 from its all time low of $012 in just a year , Sandbox hit $8.44 from $0.02894 in just a year and Mana Hit $5.90 from $0.007883. We can see that Metaverse tokens are stronger than we can imagine.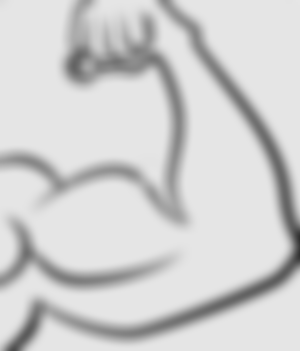 Investors are also embracing the NFTs and Battle cards and these are being used on play to earn, reflections and Keys. Bityard has Metaverse tokens on its list such as Mana, Sand, Axie and they are still expanding. I am expecting to see a lot of emerging Metaverse tokens being traded on Bityard because they are the future and Bityard is the future again.
Remember we used to pay and play games but now we are playing to earn which is another factor which will make the Gaming tokens popular and a lot of investors will embrace them. We all love playing games and we all want to get paid, so i see the Metaverse global capitalization increasing and closing the year 2022 above $100 Billion.
Crypto Giving Block
The giving block was formed in 2018 after they saw emerging fundraising opportunities in the Cryptoverse and now most donations are coming from the cryptoverse. Its more like they are giving back and at the same time creating awareness of the Crypto currencies. Bityard got its self involved and they are going to donate 50000 Shib tokens for each post in the CryptoOutlook with the tag The Giving Block.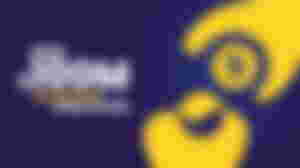 Everyone is welcome to join no-matter the size of your net-worth. Lets all come together and make a change and save the world through crypto donations.
Conclusion
I just wanna close up by saying Re-Ignite your crypto verse using Bityard, they have so much to offer. They are the future and leading in the industry which makes them the most Complete exchange. Find out more on their Trading platform and their Twitter page.
Also Follow my Links for more of these article and earn for writing and reading on Publish0x and Read.cash and also earn passive income from sharing your internet connection with Honey Grain and earn.