My Crypto Earnings for February
There is no doubt that the Cryptoverse is invading the Financial World and soon it will be adopted by more than 75% of the people on the planet. I have been in the Crypto investing for some years now but i used to take small breaks here and there but now um here full-time. All along i used to Invest, blog and stake but i never tracked my Crypto earnings but recently i created my portfolio on Coin Market Cap and i am tracking all my crypto investments and adding some that i earn. This month i decided to take a further step and put it down so that i can track in detail were i am making most and less so that i know how to improve. So i am going to divide it into 3 different segments namely Blogging, Staking and Gaming respectively.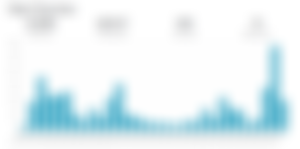 I started blogging with Publish0x in April 2021 and in about 10 months  i was consistent for about 8 months and in that period i managed to get 1025 Followers which was a great achievement considering where i came from. There was a time when i used to write 2 articles per day but these days i mostly write about 7 to 8 articles per week. Ofcouse for you to get more followers you need to write daily but i came to realize that its not about writing only but you have to deliver when you write and quality material is non negotiable. This February i did not write much, but luck i enough i wont Ethereum worth $20 then some FARM, Statera and AMPL worth $9. This month i had 23,806 views and a total of 545 likes then 15 dislikes which is about 2.6% and its not that bad as compared to 97.3% like rate. So all in all i got $29.57 from blogging on publish0x and i would say it was a good moth and looking forward to higher goals next month.
Read.Cash
On read.cash i have a very few subscribers only 22 and the main difference with publish0x is, there is a random rewarded and also there are sponsors. There is no tipping option instead you just get rewarded randomly. The most thing i like about read cash, you can post an article on publish0x and get maybe $0.5 but if you post that same article on read cash you might get $2-5 even more.

This week i posted 2 articles and both of them got me $3.04 and $9.28 respectively which was a great achievement and i guess i will keep on getting better until i am getting more than $20 per article. Mostly on read.cash i post 5 articles per week due to my working schedule and i am looking forward to write more so that i do not starve my followers. So on read.cash i got a total of $27.59 and it was a good start considering that i was not that consistent on read.cash. The most thing which excite me on read.cash its withdrawal method is instant and you can use whichever crypto you like when withdrawing.
Total Blogging = $57.59
Metaverse and Gaming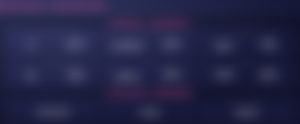 I have always loved playing games since childhood and those days it was Pay to Play but these days things has changed its now Play to Earn and HiFi Gaming Society is the one which caught my attention and i invested in the HiFiverse. I staked 97259 and i am earning 135.897 for staking and i am earning 423 HiFi for playing games so in total this month i got 12 552.93 HiFi.
Total Gaming Rewards = 12 552 equivalent to $17.56
Cronos Staking
I have been a fan of Cronos for sometime now and all along i was just keeping my Cronos then about 7days ago i migrated them from ERC-20 to Crypto.org Chain and i started staking. So far i earned 2.3 Cronos and its still low since i have started less than a week ago and i expect to see how the next month ends.
Total Staking = 2.3 Cronos = $1
Contest Giveaway Earnings
I participated on the HiFi and LuxFi contest and i wont the LuxApe NFT and its gorgeous and i also participated on the Lovelace and LuxFi contest and i won 70LACE which is worth $6.3
Total Giveaway Earnings = $6.3 plus NFT
Total earnings for February amounted to $81.86 plus LuxApe NFT
Also Follow my Links for more of these article and earn Bitcoin Cash for writing articles on Read.cash
You can also earn some Jump Tokens for sharing your Internet connections using Honey Gain.