HiFi Gaming Society has become 1 of the Best Paying Gaming Platform
Just like "an Archer who needs a bow and his arrow", so is every gamer who needs the HiFi Gaming Society to be a complete earning gamer. If you are a full-time gamer and a crypto investor and you are not into Metaverse and Gaming tokens, then you are missing a lot. Metaverse and Gaming tokens are now the future of Cryptoverse and it's high time to grab yours. We have tokens like Axie, Sandbox, Decentraland where gamers are earning a living from playing games online. HiFi Gaming Society has proved to be the Most paying gaming platform where gamers earn a lot by just playing for 50min yet other gaming platforms pay the same amount after playing for hours to a day. Other gaming platforms have just a single game or nothing yet but HiFi Gaming Society has more than 50 games in their library and you can select the ones you love from their library and earn for playing those.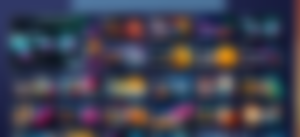 On 3/10/2022 HiFi Gaming Society introduced a new reward system for gamers and it's amazing. Now gamers have to create a profile where they can track the progress of their daily earnings, Game statistics, and see the missions they have to complete daily for them to earns. There are 3 missions, the 1st mission is being a HiFiver through staking 75 000 HiFi tokens and you will earn the 51% APR for that. There are the daily plays where a gamer has to play 5 games and each game has to last 10 minutes so all in all you play 50 minutes. Lastly, you have to own an NFT but currently, it does not matter much we are still waiting for the next update which will touch the NFT utility and gamers will earn more again from the NFTs.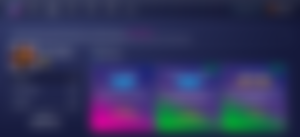 Every day there will be a pool of HiFi tokens to be shared amongst gamers and for a gamer to get a share of the reward pot, he should earn daily merits and he will be eligible for daily earnings. So 5 plays will get you 5 merits and not forgetting other gamers who have not staked anything, they can also play for free on the platform and they will get raffle tickets and those tickets will give them an opportunity to get a share of the HiFi pot. So HiFi gaming rewards are open for every gamer, whether you staked tokens or you own an Into The HiFiverse NFTs or you do not own anything you have a chance to earn from the HiFi Gaming Rewards.
Before the update HiFivers who staked a few tokens used to earn around 158 HiFi which is equivalent to $0.3 and this was so little for a gamer and you could not pay bills from that. After the update, the earnings went up and now you can pay bills. Just a normal gamer who staked HiFi tokens can now earn between 3500 - 4500 HiFi tokens which are $7.4 on average and in 30 days it's $222 with the current HiFi price of $0.00185
Since the new earning system was introduced in 4 days only I earned 12,804 HiFi of which before the upgrade I used to earn the same figure in 3 months. So in 4 days, I earned HiFi equivalent to $24 in total which is huge and in 30days I would have 96 030 in my pocket. In a few days, there is gonna be an update on Guilds and Scholars, so I am hoping to get scholars to play games and I will earn extra HiFi. Check out their updated Road map and Medium article and see the full details on how you can earn from this new system. Also do not forget they are running competitions and there are going to be 25 winners in the current competition. Check out their Twitter Page and Telegram group for more updates.
Follow my Links for more of these article and earn AMPL & Statera on Publish0x for reading and writing articles, also earn Bitcoin Cash for writing articles on Read.cash