External Integrations are now live on HiFi Gaming Society and Gamers can now P2E on Steam and PSN
Most play 2 earn platforms are just focused on creating a game and have players play, compete and earn. Not everyone plays that game because they love it but they just doing it for money. So it's like you are working to get paid. As for HiFi Gaming Society I would say it's in 2, it serves those who want to play and earn a living and it also serves those who enjoy playing games and they get a bonus for doing what they love. They have a variety of about 50 games in their library to make sure there is every game type for everyone. If you think they are done then you have to keep watch, their aim is not to have a few mini-games for players. They want to make sure they got all gamers from all gaming networks in one place and to make that happen, they opened up 3rd part integrations and now gamers can just sync their gaming accounts on HiFi Gaming Society and continue playing on their game platform. 
3rd Party Integrations
This is a huge milestone and the HiFi Gaming Society seems to be eyeing to be the best gaming platform in the crypto-verse. On 06-05-22 they shared part of their newly updated roadmap.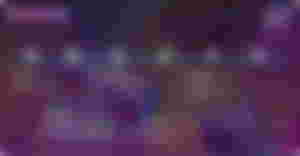 As we can see it's said that in Q2 2022 they will open up Guilds and Scholar System, External Integrations Integrations, Mission pack sales, and Automated competitions. Guilds went live and On 20 June they announced that their 3rd party integrations are live on their platform and players are now playing Steam games like CS.GO, Arcade Pinball, Dota 2, PUBG, Team Fortress 2, Fall Out 4, etc, and getting paid in HiFi. Each day a gamer will have 5 different missions to complete and earns 1 merit whenever he finishes a mission. A total of 5 merits can be earned each day so you just chose the missions you want to complete from any game of your choice.
Currently, the Mission Packs are free and every gamer can freely enjoy those after the integrations are perfect that is when they will start selling mission packs and each pack will have different missions and rewards. Things are just getting started and in Q3 2022, it will be another groundbreaking with 3D party game developer, and with no doubt, this will be the greatest gaming hub ever.

Gamers - There are more than 30 million gamers on steam and Playstation networks, so HiFi is targeting millions of gamers and if you look closely you can see the potential it has. We have a lot of gamers who spent most of their time playing and competing online, so imagine doing what you always do daily and you get something for that. it's gonna be the best platform for them because they are gonna be paid for what they enjoy doing.
Investors - This is gonna be the most lucrative investment they will ever find. You can imagine the number of cooperations they are gonna have and the number of gamers they are attracting is huge. Also considering that this is a low market cap, the amount of work they are putting in to make this the Home of Gaming is extraordinary and this Gaming Platform is going to be mind-blowing.
The Future of HiFi
If you are a gamer or an investor on the HiFi platform then you are on the right path because they are focus oriented. Other platforms only care about creating something with an intention of pumping it to cash out very fast and dump the project but HiFi is well focused on organic growth and working according to plan. Whilst others are worried about the current bearish Market, the HiFi is busy building and sooner or later they are going to emerge stronger and squash the competition.
HiFi Sustainability
A lot might wonder if HiFi will sustain long enough in the market if a lot of gamers come onboard. They have a  lot to offer to make sure they last longer than we expect e.g out of 300 000 000 HiFi to be mined only 81 million have been mined.  On their list of revenue streams, They are going to have a lot of HiFi spending opportunities to reward gamers and sustain the project such as revenue from external streams, buybacks, mission pack sales, gaming data, etc. Check out more info in their Telegram Group and Medium article.
Conclusion
Successful investors take their time in doing detailed research so that when they invest, they will know what they are getting into. Remember investing is not a sprint race, but a marathon. You can not invest in a project today and expect it to go 1000x in a few days because real projects are built upon product development, organic growth, and sustainability. Imagine asking Usain Bolt to run and win a marathon race, surely he will fail. Instead of focusing on current market conditions to determine the survival of the project, better put your focus on product development because that's the only key to survival and that is what HiFi is doing.
Earning Residual Income
Earn AMPL & Statera on  Publish0x for reading and writing articles, and also earn Bitcoin Cash for writing articles on  read.cash
If you are a Trader interested in trading Currencies, Gold, Nasdaq, Volatility Indices and Crypto Currencies with small margins  Create Deriv  account today, deposit, and withdraw even without full account verification.
📉Volatility 75
📈Boom and crash
📉 Cryptocurrency, you can register here.
1-easy deposits /withdrawal Minimum amount of $10
2-it offers Dp2p meaning you can transfer between two accounts
3-Allows you to have two accounts for CDF and Volatility Indices and the list is endless.
Trade every day 24/7 even Saturday & Sunday, So make a smart move and register now for Demo or real whichever works for you
My favorite is V75 and Step Index it has the same volatility as Gold and NASDAQ