Crypto.com has been announced as the Sponsor of the FIFA World Cup in Qatar 2022
It has been 7 years now since I started knowing and investing in Cryptocurrencies and I have seen a lot of altcoins come and go. I remember when I first heard about the Binance BNB coin from a friend whilst it was still going for a few cents, I never thought that it will be this big. Later on, I was surprised when it got itself a position in the top 5 and now it is amongst the most used chain networks. Then I got to know about Crypto.com now Cronos through Publish0x and seeing its potential I just jumped in and bought 1005 tokens and I staked them.
The reason I invested in Cronos is I saw a huge potential in it and wherever I go I would see their adverts and I told myself that I should not miss this opportunity as I did with Binance BNB. Considering how they do their Marketing I believe Cronos has taken Cryptocurrency adoption to another level. You find them everywhere now they seem to have a stronghold in the sports field. They are now into football teams, Formula1 car racing, MMAFighting and they signed the naming rights deal with Staples recently they become a sponsor of the FIFA World Cup Qatar 2022.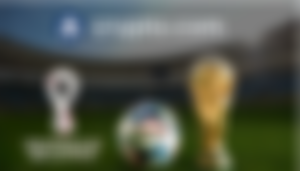 It seems like they always get their selves in big events because we all know that everyone loves soccer and this will bring a big impact to the Cronos token. It's proving to be more than just a cryptocurrency and by end of this year, I hope to see it much closer to the top 10 rankings. People would start to wonder what Cronos is and their client base will expand and they will definitely fulfill their target of hitting 100 million users.
How will this affect the Cronos chart?
If the userbase for Cronos expands and is heavily adopted it means that there will be higher demand and the price will be super bullish. Cronos has an all-time high market capitalization of $22.75 Billion and currently is sitting at $12 Billion. If it happens that during the Worldcup their userbase doubles or increase by 50% and this will fast track their Cronos burning and will insanely drive the Market Capitalization to above $30 Billion and I am sure by then it will be ranked number amongst the top 13 and once it gets there it will again draw the attention of other investors. I think the reason Binance is not listing Cronos on their Exchange its because Cronos has more capabilities and it's a huge threat to BNB and is afraid of stiff competition surely 1 day Cronos will be in the top 3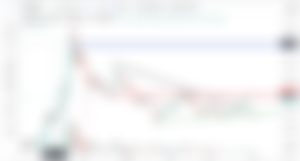 The Cronos daily chart above looks healthy and it's like it's about to ride on top of the bulls again. The price of Cronos has been trading above the green lower trendline and has just broken out of the black trendline and it has been stopped at $0.5 where there is a resistance. If it breaks out of this trendline we will be hoping to see it take a little rest at $0.7 and gather some strength there to break out.
I am sure by the time of the world cup the price will be trading around $0.8 - $0.9 and if it is well adapted and the userbase increase then we expect it to hit another new all-time high trading may be between $1 - $1.15. So considering all their efforts in marketing their brand I can see they are doing this with a bigger picture in mind and I am just going to keep on adding some Cronos to my Bag.
Follow my Links for more of these articles and earn AMPL & Statera on Publish0x for reading and writing articles, also earn Bitcoin Cash for writing articles on Read.cash