Crypto.com (Cronos) - Is the Marketing efforts really Paying Off?
Since i started investing in Crypto Currencies in 2016 i have heard of Crypto.com now Cronos and i only got to knew about it late last year around August. I got to knew about it when i first Started blogging with Publish0x, i saw their widget on the Publish0x platform and the coin was is on the forefront. So i just got curious and i started looking into it then i saw it was a promising token which might get close to Binance Smartchain in the near future and that moment it was ranked number 42.
Honestly i had no intentions to invest in it because i hated ERC-20 tokens because of the higher transaction fees involved so i tried to give it a blind eye. The more i tried, the more i saw their adverts everywhere then i decided to jump into it. I remember telling myself that even though i hate ERC-20 tokens but i am going to invest in this one and that time it was trading at $0.18 per coin. So i bought it on Kucoin and i was charged 150CRO as transaction fees and it was worth it because i knew it will pay of someday.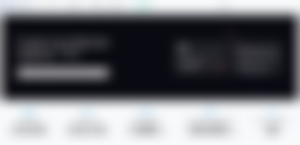 The launch of the Crypto.org chain made me believe more in the Cronos token because i was now seeing the bigger picture and they were taking the same footsteps that Binance took. One thing that's i liked most is the low transaction fees which are close to $0, its different from transaction fees on other chains and the transaction speed is super-fast. So far they have 14 million transactions and 100 active validators, we can see the Crypto.org chain is a success.
Crypto.com signed the naming rights of the Staples center and the deal is going to last 20 years, from that only its clear that CRO is destined for greatness and they are doing well. They also bought 2 exchanges at the end of the year and its becoming popular day by day.

Early this year Crypto.com partnered with Lebron James which brought some value to the Crypto.com family. Its about 3-4 weeks now since the Crypto Superbowl started and we are seeing a lot of progress from the Superbowl and the rest of the Marketing efforts. The number of Cronos Holders is increasing by almost 500 holders everyday showing that a lot of people are adopting Cronos and in 5years time i am sure it will be big.
On 2 December the number of holders was 156,870 and after 2 months the number of holders skyrocketed to 221,903 and Cronos has now found place in the top 20. There is no doubt that the Marketing is really paying off, the price might not be where we are expecting it to be now  but rest assured that soon it will be amongst the top 5 biggest Crypto currencies by Market capitalization.
Token Burning
When you go in groups where they discuss about Cronos reaching $100 per coin, you will see that a lot will be saying it will not because of too much supply unless they do some burning of their supply. As i was checking some info on Cronos to see where its future is heading i decided to check the amount that was burned and i was surprised to see this: They are burning some Cronos daily and currently  they burned 76.3Billion tokens which means they have a circulation supply of 23 Billion not that 25 Billion being shown on coin market cap. The last time i checked was 27-03-22 at 21.00 and now its 27-04-22 12.30pm and they have already burned 615 313 Cronos tokens. So if the number of holders keep on increasing with this rate or more there are chances that they will burn 1 million and above. If that happens i am sure in 10 years to come CRO will be worth 100's of dollars. As for me i bought 1005 and staked all of it and i am not going to sell until the price reach my target or until when Cronos is left with only 1 Billion tokens in Circulation. Currently they have a plan to burn 10Billion Cronos and the supply is going to be left at 20 Billion then we see the next burn phase.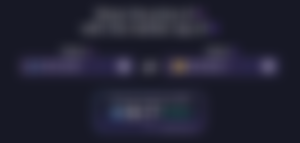 If we are to compare Cronos and BNB in terms of their all time high Market Capitalization and adjusting the Cronos supply to 20 Billion, we will see Cronos reaching of $5.77 provided that it reach the BNB all time high Capitalization. So from this data its promising to be a good token.
Follow my Links for more of these article and earn AMPL & Statera on Publish0x for reading and writing articles, also earn Bitcoin Cash for writing articles on Read.cash
You can also earn some Jump Tokens for sharing your Internet connections using Honey Gain.