Can Cryptocurrencies be heavily affected by Economical Matters?
Generally, people from well-developed countries with well-functional economies have a tendency of keeping their life savings in the banks and then some take those savings and invest them in shares like APPL, MSFT, FB, etc, or trade CFDs. Most of them will invest in technological shares because they know that most of the time they are bullish due to technological advancements that happen regularly. Then when they reach the retirement age they will know that they have a starting point in life. In 2003 another trading and investment opportunity came to life, "Cryptocurrencies".
The Birth of Cryptocurrencies
Bitcoin was created in 2008 by Satoshi Nakamoto and it is the GodFather of Cryptocurrencies even up today the market tends to follow the Bitcoin Pattern. Some might say that Bitcoin does not influence the flow of the Global Crypto Market Cap, but I am sure we all see that if BTC moves it shakes the Markets. Today if you are to mention the word cryptocurrency to someone new, they will ask you if you mean Bitcoin. Even I used to think that Bitcoin is a cryptocurrency but I later realized that Bitcoin is a digital asset classified under cryptocurrencies and it just holds the main headline in the crypto-verse.
Cryptocurrency Adoption

The above picture shows the history of total global cryptocurrency market capitalization and this symbolizes the rate of adoption. In January 2014 the Global Market Cap was just $10 Billion and in 2021 the Global Market Cap clocked $3 Trillion imagine how it just grew in just 7 years and just ask yourself where it's going to be in 2030. People are now adopting Cryptocurrency as a Digital Asset, mode of payment, smart contracts, and a lot which has now forced Financial Institutions that previously banned crypto but now calling for crypto to be regulated. By doing this they are now admitting that cryptocurrencies are here to stay and those who had doubts are now seeing a green light and it's getting adopted.
Effect of Economical Matters in relation to Cryptocurrencies
As we know the World Leaders tried hard to fight Cryptocurrencies and most of the time whenever they did so we would see a retract in the market and we would believe they control it in such a way. Actually, no matter how hard they tried they can never shut it down because it is decentralized and that is why they fight it. Now that they are forcing Centralized exchanges to be regulated they know somehow have an impact on the crypto markets movements. Now you will find that when the Federal Reserve System (FED) is releasing the Interest Rate decisions (IRD) data it also affects the Crypto Markets. To prove this, when IRD is being released the S&P500, US30 and US100 will respond and today if you are to check the Charts on these they will be moving in correspondence to crypto markets.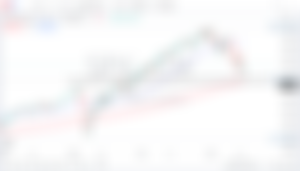 The above chart shows the performance of the S&P500 and it looks like it's now rebounding. In November 2021 the S&P500 started falling and it just hit the ground running on 24 June 2022 it just closed its week with a bullish candle. The fall in S&P500 I guess was in response to the Ukraine and Russia war. in February when Russia fully invaded Ukraine we saw that the market continued to fall. Below I will let you see the performance of Bitcoin in that same period.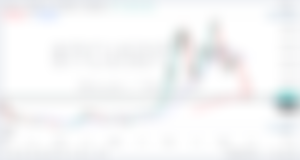 In November 2021 Bitcoin started falling and it's now sitting at the 200 simple moving average just like S&P500 it looks like it's also rebounding. Just by looking at the H4 and D1, I can project that the price is likely to retrace to $25000. So as the Crypto Market is growing and it is now among the most liquid assets in the Financial Markets, it is now part and parcel of whatever happens in the financial circles because it's always growing big and being adopted by many. Not everyone can open a bank account and enjoy the services freely but in Crypto markets, everyone can own a crypto wallet and crypto-assets. Things like Interest Rates Decision and Inflation now plays a major role.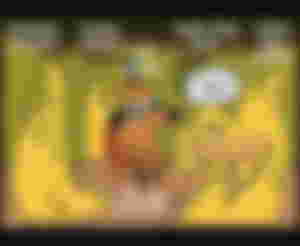 Some might not understand how inflation plays a role in Cryptocurrency operations, remember on Crypto it's always advised to use money that you do not want to use like tomorrow because its a risk investing. So people have to use spare money, but if we look at the current economy we can see that most people are working just to pay bills and put food on the table and have no money to spare or save. That will obviously slow down the crypto adoption, people want the idea but I guess they do not have enough to sacrifice due to economic problems beyond their control.
If we look at the tech stocks we will see that they are also affected but the economic operations. If today there is a new iPhone being released you will only use the spare money to go and buy, no normal person will use his rental money to buy luxurious goods. If you see the tech stocks go up then it's a sign that the economy is now performing better and that also means people have some money to put in the Cryptocurrency investments, so the Economical policies will forever impact the cryptocurrencies.
Earning Residual Income
Earn AMPL & Statera on  Publish0x for reading and writing articles, and also earn Bitcoin Cash for writing articles on  read.cash
If you are a Trader interested in trading Currencies, Gold, Nasdaq, Volatility Indices and Crypto Currencies with small margins  Create Deriv  account today, deposit, and withdraw even without full account verification.
📉Volatility 75
📈Boom and crash
📉 Cryptocurrency, you can register here.
1-easy deposits /withdrawal Minimum amount of $10
2-it offers Dp2p meaning you can transfer between two accounts
3-Allows you to have two accounts for CDF and Volatility Indices and the list is endless.
Trade every day 24/7 even Saturday & Sunday, So make a smart move and register now for Demo or real whichever works for you
My favorite is V75 and Step Index it has the same volatility as Gold and NASDAQ