A Successful Trader's Journey - Chapter 1
A lot of brokers suggest that their clients start trading with a minimum capital of $100 or $250. However, there are some other brokers which have a minimum deposit of $10 which means with $10 you can start your journey right. One thing we should know is, that having money in your trading account doesn't make you a trader. So even if you have $1000 you can blow it up and you will be surprised to see someone with a $20 account making a living out of that. Remember a baby does not start by walking, so for you to be a successful trader you have to take baby steps.
Knowledge

Finding Yourself

Start Small
Acquiring Knowledge
These days if you go and play videos on youtube, you will see some popups about trading Cryptocurrencies, Forex or Binary and when they do so they only tell you what you need to know. They will tell you things like, you can make $100 a day by trading and you will think that it is very simple. As you jump in and make your deposit and start trading, you will make some errors and you end up trading with emotions because you did not take some time to know what it trading? what is a pip? and things like support and resistance or supply and demand. Instead of acquiring knowledge, you make the mistake of trading without adequate knowledge. First, invest in learning and know what every trader has to know so that when you get into the markets you will know how to handle each and every situation professionally.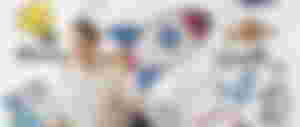 Finding Yourself
Finding yourself when it comes to trading is really important. You might know how but in Trading there are swing traders, Day traders, scalpers, etc. So you have to find yourself by discovering in which category you fit. Normally this is determined by how you trade, e.g if you are not a full-time trader doing another job you might choose to be a swing trader. If you are always available when markets are open you might be a day trader or if you like riding all the waves you might be a scalper. Emotions will also determine where you should be, and you will discover them during the learning and practice process.
Start Small
I always like starting small but with a bigger picture. There is no holy grail in Trading and a big trading deposit doesn't mean you will make it. The first thing is to start small and work on consistency. When you get used to winning then you shift your daily targets a bit and follow your daily trading plan with a bigger picture in mind. A small trading account if managed well will be surprised to see it being a 4-figure account in 4 to 5 months.
Conclusion
In my next article, I will talk more about how you can start with a small amount like $20 until your trading account is big enough to handle large positions. You will never learn all in a few days, but just make sure you make each and every day a learning day until your bank account speaks for you.
Earning Residual Income
Earn AMPL & Statera on  Publish0x for reading and writing articles, and also earn Bitcoin Cash for writing articles on  read.cash
If you are a Trader interested in trading Currencies, Gold, Nasdaq, and Crypto Currencies with small margins on Exness register  here.
Create Deriv account today, deposit, and withdraw even without full account verification.
📉Volatility 75
📈Boom and crash
📉 Cryptocurrency, you can register here.
1-easy deposits /withdrawal Minimum amount of $10
2-it offers Dp2p meaning you can transfer between two accounts
3-Allows you to have two accounts for CDF and Volatility Indices and the list is endless.
Trade every day 24/7 even Saturday & Sunday, So make a smart move and register now for Demo or real whichever works for you
My favorite is V75 and Step Index it has the same volatility as Gold and NASDAQ