Uinta Lanes Harvest Host
Our second harvest host on our trip to Wyoming for the Escape escapade RV rally was Uinta Lanes in Evanston Wyoming. This location put us in a good position for the final leg the next day to Rock Springs.
It was very large parking lot to easily maneuver backing up the fifth wheel. We were having a couple of minor issues along the way. I went to put out the bedroom slide and it was hung up on the upper left corner. It took a few tries to figure out what the problem was, a trim screw had walked out enough to snag on the trim on the trailer when the slide was on its way out. So I got a screwdriver and tighten them all up, problem solved. We also have a slow leak in the left front tire, about 20psi per day. What save the day with this awesome portable Dewalt generator that runs on their 20V batteries. This thing is the most awesome tire inflator I think I have ever seen. It enabled us to continue down the road and continue on our journey well planning a tire visit at our destination, which will be Rock Springs. If it wasn't for this thing I don't know what I would've done. We picked it up in Lapine Oregon last March when we were at the Thousand Trails. What a great buy.
So a bit of a rocky arrival, less than ideal, but relatively minor issues.
Kathy and I have not been bowling in probably 20 years or more. We actually used to have our own ball and shoes before purging pre-travel.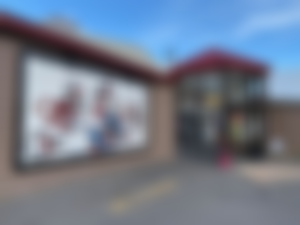 So we got our funky bowling shoes on, did the hunt for the perfect house ball, and hit the lanes.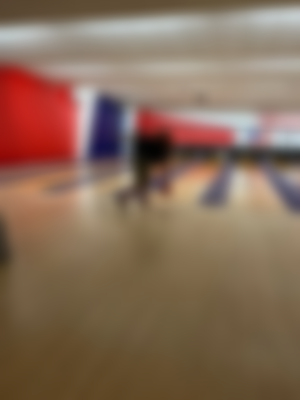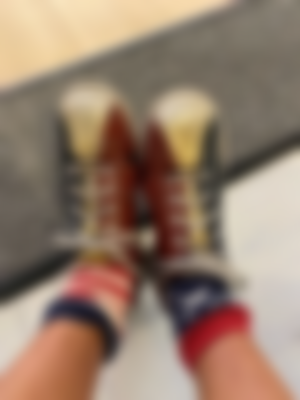 We played 2 games, had some pizza, and I had a couple beers. Little did I know we were camping next door to some people we would come across later at the Escapade.
So it was a great time.