New Leo power delegation campaign from leofiance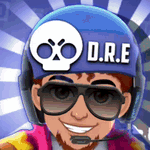 In order to support and encourage content creators to leofinance with a great campaign in which the winners will obtain
a delegation of 20 in leo power. In addition to engaging the Leofinace community more and contributing to the growth of the Leo ecosystem at the same time, the best part is increasing your influence on the platform, while accumulating more curated rewards tokens.
you will participate in a drawing in which three Leo users will be selected to win a 20,000 Leo delegation for three weeks.
It's very simple friend, just connect at least 200 Leos on June 15th (PST), and you will be able to win one of the 20 thousand delegation awards.

Your total Leo power (on the 15th) must be greater than 200 and less than 20k

You must call at least 200 Leos by June 15th.

Reblog the official post of the campaign I'll hate the link below
If you want to do like me @dreloop07 , a post about it, saying why you are strengthening yourself in this community and what you think of the Leo Finance ecosystem and project, just use the tag #LPUD and the leo finance team will find it easier for you post.
As you all know the Leofinace community is one of the strongest in the Hive ecosystem, and many of the users with a great Leo network power contributed to the award to encourage you to strengthen Leo! Five random participants who meet the above four requirements will receive one of the next prizes:
with that we will have 5 bonus winners, one winner for each prize deletion and much more chance to win!!! Thanks guys I hope you liked it, go there and participate and see you in the next news.