It didn't take too much imagination for people to call an orchid that grows naturally exclusively in the mountain forests of Ecuador, Colombia and Peru a monkey orchid. The center of its flower is strikingly reminiscent of the face of a little monkey, and nature has shown for the umpteenth time that it does not need an audience. It often separates its jokes from the human eye, and this orchid hides in the hard-to-reach mountain forests of South America.
Botanists seem to have wanted to avoid an obvious resemblance to the not-at-all-elegant animal cousin in naming the flower, so its scientific name is Dracula gigas because of what were thought to be two elongated petals resembling vampire fangs. Although the name given after the famous Count of Transylvania would be more appropriate for an aristocratic flower, these data, which can often be found in his descriptions, are still inaccurate. Dracula in the name of the orchid actually means "dragon" and several species of orchids bear that name, including Dracula simia and the genus Dracula. As it is known today, over 20,000 types of confusion in the names are justified, and the real "monkey-like orchid" is only Platanthera integrilabia, whose flower is a small replica of the whole body and face of a monkey. The name Dracula gigas was given to it by the botanist Luer, in 1978, and so far over 120 subspecies of this orchid have been identified, mostly in Ecuador. In the mountains covered with fog, at an altitude of 1000 - 2000 meters, they grow throughout the year without a special flowering season. It is very difficult to cultivate it outside its natural habitat. Rare specimens that fall asleep in gardens and homes require special care, a cool and predominantly shady spot to reach the flowering stage.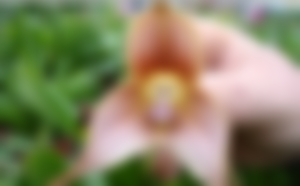 Another curiosity adorns the Dracula gigas orchid. Its flower has a strong, pleasant scent reminiscent of the scent of orange peel. Those who have seen it in nature claim that photographs cannot evoke its beauty and uniqueness. When you move a little away from the fields where they grow, you have the impression that a huge flock of little monkeys is watching you.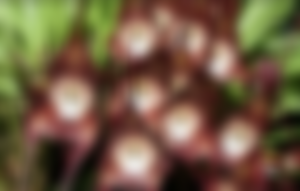 In her book The Orchid Thief (1988), Susan Orleans demystifies the chameleon nature of the orchid and, recalling the flower of the bird of paradise (Strelitzia reginae) and the parrot flower (Impatiens psittacina), points out that mimicry in the plant kingdom is not a rhyme.
"One species of orchid looks like a dog, a German Shepherd with a protruding tongue. The other is identical to the onion head. The third looks like an octopus, another looks like a human nose. Some are described as shoes that the king would wear, others as Mickey Mouse and the face of a monkey. "Some of them look dead in full force."