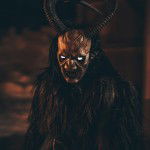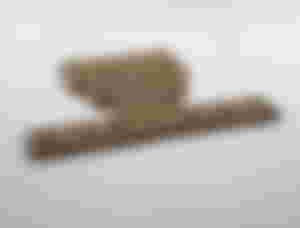 How beautiful is the feeling of joy, especially success in high school .. An indescribable feeling for every human being. Most of us remember this distinguished year in the life of each of us, for hours, days and unforgettable nights, and the role of parents in them is a great deal of watchfulness and encouragement and preparing the atmosphere for study. The truth of success is given to them first and foremost.
But this unique experience of a high school student who finished high school with distinction from the United Nations School in the United States of America .. in New York. This student studied since the second grade of primary school, when his father was sent to diplomatic representation in the permanent visitor of the State of Qatar at the United Nations in New York .. since 2005 .. and as a result of good education, benefiting from alienation and getting used to oneself from a young age, this boy grew up in estrangement and acquired abilities and skills to adapt to living In the country of the Diaspora, given his father's work and his mission to serve a town abroad .. a task that is not easy for a diplomat on scholarship .. especially with the responsibility of raising children, which is raising his children in the customs, traditions and customs of his country, his language and his religion. All this is in addition to his duties as a diplomat .. In such circumstances he grew up. We were born and raised.
And like any diplomat, he must return to his homeland. So here the story began and the choice was somewhat difficult. Will this student return with his parents or sit and finish high school and here the struggle began on the ground. It was a difficult task for his parents, as he is still a young, young man at the beginning of his life and a general high school student. ... But the upbringing, foundation and principles on which this boy was brought up was valuable and great. The fruit of this effort was success and excellence and graduating from high school with superiority and overcoming difficult circumstances, bitter alienation, loneliness and distance from parents .. The success was distinguished and he was a pride for his parents, his family, his country and his beloved country Qatar
This struggling student .. the hero of our story is my dear son .. Talal Tariq Al-Ansari ..
My beloved son, your success is the culmination of us as parents, and your country is the Qatar, the dear, generous homeland .. and the patron of the march of this country and the father of the youth His Highness Sheikh Tamim bin Hamad Al Thani, Emir of the country, may God protect him.
Here, a page of life included a page in which grandfather and diligence were always a companion, a moment in which we bid farewell to study, effort and fatigue, and the time of harvest came to a moment in which we bid farewell to the school, teachers, students, companionship and friends, raising the greetings and dignity to the teachers, moments we dreamed of from a very early age, thanks to everyone who supported our son To achieve this goal and to excel and to graduate from the United Nations building in New York ... the place of graduation in which all the sessions of all countries of the world are resolved and held, the hall of solutions and conflicts, the main hall for the meeting of ambassadors, ministers, presidents and representatives of diplomatic missions.
One last whisper
Your success, my son, has made us live with joy, full of pride.