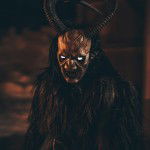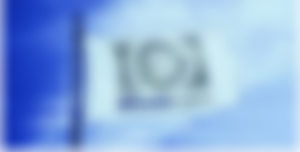 Not addressing my message to men only but also women who had supported bitcoin cash all the previous years. All the humanity who Love BCH and have created amazing projects from scratch.
For all bitcoin cash supporters in this universe , I wish I give them every thing they are wishing for on this universe. Despite I have made lots of mistakes in the past but If bitcoin cash is a mistake , I wish I do not correct it .
Those bitcoin supporters I want to congratulate them because they have mercy to support each others in hard times and bad crisis.
We help each others naturally because we love to donate that currency to anyone . For a good reason and mainly the poor ones because they are grateful every time they use it .
We want people to love more bitcoin cash . We want them to buy their clothes , food and even little things with it . We want them to be grateful for us in good and bad times . We are always here for support.
Our opinions , races and knowledge don't matter if we decided one goal which making more happy people using bitcoin cash. We will help those who wish for a hope of light . We will tell them Here bitcoin cash light .
Grateful for budget to support bitcoin cash . The happy new I wanted to tell you that bitcoin cash will be back to top 10 again based on questions I asked to some traders. But I am not certain about the top 5. The predicted scenario that dogecoin will fail and make lots of losses for its holders. And BCH will return after that fall.
I am not giving you hope sir but that's can be a true fact if we continue working more for developing bitcoin cash especially at the technical level.
Bitcoin is also one of the top 4 coins accepted in Paypal.
Another solution which is giving by traders that we need to pay more money to encourage miners to mine more bitcoin cash . That can be a motivation for them to keep the continuing existence of BCH .
All that factors can be the rise of bitcoin cash now and also we need to put serious goals to win over other cryptocurrencies.
The reason we are all humans and also brothers . We need to take our responsbilities .We will make from bitcoin cash a reason for peace and harmony for different people.
We will invite more people to what I call the Circle of Bitcoin cash. In simple terms , we will grow the circle gradually day after day and step by step.
You can ask me how we will do that . Simply we will hire lots of professionals . Bigger goals need them . So we are in urgent to make bitcoin cash bigger for me , you and all humanity around the world.
People talk different language and now its time to attract them to explain bitcoin cash to people in their countries.
We need more innovating ideas to spread BCH to those who still think about their future life.
Also a beautiful philosophy will be : Bitcoin cash is here for ending war . We will spread that in social networks and mass media in every occassion.
That mean Any occassion happened , we will take the opportunity to promote BCH without limits.
In simple terms , we will be so near to people needs and do lots of surveys about their status . We may ask and teach them lots of questions to know if they accept BCH as payment for their needs. That can be online but face to face is more effective.
I will mention lots of details after getting more important knowledge and we will begin to build the basic roots for our favorite currency success. BCH success !
The BCH lover knows no stop to continue the road to mass adoption . And for the present , my goal is to follow the road of Roger Ver , Marc de Mesel and many other. You should too because we don't have lots of time. The world now is going fastly than I expected to the digital and bitcoin cash must get its high position back in the top of coin market cap.
We need seriously to put our fingertips on every domain . We will not justify why we lose but why make the world better with bitcoin cash.