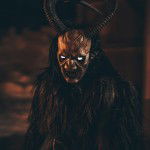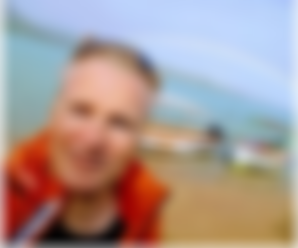 For a reason , sometimes an author like me cannot find the clear descriptions that fit to describe you. I have decided to call you the bitcoin cash father. Are you Donald Trump ancestor ? The most successful crypto investor in our epoque. You are so unique to know the real meaning of love. You find your soulmate and I wish that too. But before of that happen , I need to learn more from you and do what needs to be done. O bitcoin cash father ! Don't be absent for longer . We want to hear your news as Zanzibar smile.
48 hours my mind is filled of thoughts . Something I don't understand is why I am writing about you. But I don't regret that because I don't regret any moment that I know a gentleman that live life to its full as Marc de Mesel.
Other reasons may come. As a tornado my man , there is no stop button for my pen because I am writing about the most amazing man in middle of this crypto revolution. I remember the generous crypto desposit to that platform. 1 million dollars and you want to add more again. Why is that happen ? A simple noble reason which is reviving our favorite cryptocurrency again.
I don't lose time to know kind man of his type. Mr Marc de mesel is the new bitcoin cash father which is caring for others , needy and human rights.
Since 2012 to 2021 , generosity is to be contined to be ture with such a kind person like you. I have been convinced and realistic to know. That I should follow through and do as this person do to be successful and find my ego.
Mr Marc you are an example to be followed for every follower. An author like me , sometimes fall in a situation that he cannot find the the words and even description to be grateful for such person as Marc.
When I watch him in his channel , I listen and write everyy word he said and I should be responsible tobe successful person. Because I find that you are the biggest motivation for me to wake up from bed daily .
Marc de mesel , the father of bitcoin cash. Don't be absent for long because the life of this crypto world is absurd without the trading analysis of yours. I am always wanting to hear your news as Zanzibar smile.
The education I learnt is boring , now the new lessons with you will be more enjoying. Time for trading and make BCH crypto amazing. So rare to feel the modern world and to live. If I don't get the right teaching from my bitcoin cash father. We need to prepare ourselves for future.
And the future is simply in BCH and we need a teacher to show us the light. This can be done with bitcoin cash father Marc de Mesel .
Future without pain ,full of Lamborgini names and many Business created and Bitcoin cash is rising again.
Mr Marc I choose you as my coach . I prepare myself to learn and take my life seriously to be a successful businessmen O bitcoin cash father. Life is a real test tp push me to do my best. It is my father request to learn from the people I find them the best.
Success needs sacrifice but add more value to our life. You are a real expert on this life . Fortunately , I am finding you . A good example to follow through. In this life that is full of views , and without infinity I want to get my teaching from you.
O mr Marc , we love you as the number of people you help them . We love you as the number of stars that I can't count them. We love you as the time amount that we spend getting teaching from as real men.
We love you as white snow o bitcoin cash father. We love you more than love itself and I love you even more than the number of women I flirt. Without you , the crypto world is like a desert. I love you as more than the number of dead and alive people in living world. I love you that the words written in the dictionary of Oxford. Word by word , I love you more than memories I don't find.
I love .. I love you . And If I write all the words in this world , it isn't enough for you o bitcoin cash father.