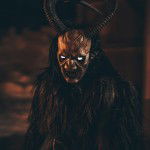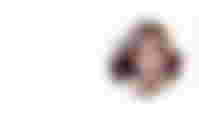 You sound like real diamond dear
Shine on my heart and make me feel sweet
When BCH lady become your love ?
Your smile kill the hater , alright
Your smile kill the hater, alright
Hopefully noticed that
Eybyoung just made feel the best
Last night , I keep looking on the stars
Wait , you just attracted my attention I am perplexed
You are the BCH Lady that I felt that I am missing
I feel worried that I could not notice that
was wathcin a lil wendex song on my mobile
But now I realized that
Here's a small gift from Devil BCH
Sis , hun , sweet , dear
BCH Devil is here
But how can I call myself if Eybyoung win my heart?
Now with open eyes , I just woke without losing hope
Say you got my heart baby
waiting for you reply as crazy
So before I passed by let's see
BCH community say "woo"
BCH Devil marry Eybyoung
OW , baby , ow
I am 31 and still lookin for love
But you are amazing BCH lady
I just wanna be with you
Eybyoung actin like Juliet
Give flower to my little heart
That's the only time you made me feel
Are you a member of club1bch or any dear ?
Since spending nights eybyoung reading material
Oxford Ditctionary .....
Blessing Eybyoung , your three last posts are so true
I'd rather be with you than all miss beauty ladies that I know
Till I am getting old -aged , love you more than the days
Getting more fans with you sweety in your city
My BCh angel Eybyoung
I know We can truly do
They will put our names next to marc messel , roger ver
And all other bch investors
My bch Eybyoung
Even your worst posts get greatest tips
I wish that I will be with you again
And before leaving readcash
Mwah , gotta send you a kiss
My BCH lady you are in my heart deep
I give you any degree for all the efforts that you made
And for the marriage I would gift BCH as ring
You give my life a hope to be alive
Because the day I will know Eybyoung in
It gives me the motivation to live as real man
Without boredom , Eybyoung please love me
Like a blessing , take care of me
The motivation you spread on me
The reason I see your beauty BCH Lady
You are an angel that I love better
Than all ladies that love me together
That's a love letter from BCH Devil
Little snowhite , I think it 's BCH love that connects hearts
I just love you miss
Eybyoung , I will not fail or lose dear
And will use all my skills to win your heart dear
You know I love you BCH lady ?