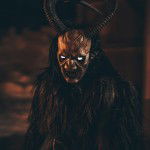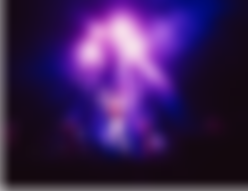 I am BCH man because I am proud of the currency I own
To Those who don't own or understand
My advice to you to invest on
Without ideolgy , obligation or motivation
I promise you that
Tommorrow we will be free as bee
Spring as you see is near
And BCH will be the best valuable currency of the year
A message for unemployed and who suffered poverty for years
Bitcoin cash is the destiny
Our beautiful names will be listed near Marc de mesel and Roger Ver
The most trustworthy investors who don't cheat to win
Today I have the right to express my deepest love
For BCH and to all people who do and don't
No poverty , no suffer again
Bitcoin cash is the real aim
We will make it survive again
Then together it will be back again to top 10
Are you with me ?
Because all what I want to see
That you live happily in freedom with its real meaning
You see I think of you people of humanity
I am not a selfish man
Such love of BCH , I am sharing with you
Even if you disagree with me dear
I will not do the same as you
We are all born to be free
We want to turn that using BCh as real reality
I will not hate you because you love other cryptocurrencies
That I don't love because of my coin real love
In bitcoin cash world , I share my loaf of bread with you
There are no fear or bad people surronding you
Tomorrow and so true if we have intention to do
The world will be peaceful due to bitcoin cash views
Today we have the right
To live in peace without fight
With bitcoin cash that will make the world unite
You see I am thinking of you
I am not a selfish man
Such love of BCH , I share it with you
Even you disagree with me dear human
I will not hate you because you love other crypto I don't
Because of BCH my favorite coin
Today we have the right to invite
Everyone who want to join BCH movement
Everyone have the right to have a sit
And have a dream to be achieved under BCH light.
Our doors and windows are opened for everyone
Because we carry the vision that Satoshi Nakamoto wants
All I say with conxience , no one oblige me
Because I feel the pleasure of every coin I made under bitcoin cash light.
We have solution to chnage our life
The reason why is bitcoin cash made
In the serious hours , that happen in front our eyes
Today we have the right to live the life we deserve
To tell the whole humanity
We are the best under BCH light
Thus we are making this song
A song to all the world
To sing in our homes to our kids today and in the future
It's a bitcoin cash song to all this world
With our full hearts and emotions
Bitcoin cash is the most beautiful moment
The currency that open new horizons for youth to prosper
Our hearts describe the best moment for our kids under BCH light
I wanted so much that song tobe singed
And So sweetly with the rythm of the guitar playin
Life without BCH is like a prison
And with it seems the freedom
It's like love that we don't want to miss
Singing about bitcoin cash is really a bless
Fastly bitcoin cash till the high
As a perfum of rich people smell
Even in dark night it is the word we spell
Their memory are long lasting whatever done
I want to use it as fast as air
All the world will be attracted with
BCH I see as a mountain I wish to climb
As other people think of their currency
I think of mine , The BCH gold
O my love .. you are like lovely parfume
waiting for you till jump to the moon
Till that day I live
Know one million way to portray it
To show my love and heart traits
In any river , I offer bitcoin cash my greatest hits.
And with open eyes
I save bitcoin cash in hearts and put my fingertips on it